We've made it! The National Weather Service has called an end to the rainy season two weeks ahead of schedule, ushering in the lower humidity, more reasonable temperatures and light breezes that make October in South Florida the reason so many of us live here. The next six weeks, until the arrival of our winter friends and the start of heavy traffic and tourist season, are among the nicest weeks of the year.
Our biker friends think so, too. And October is a prime time for riding and a great time for motorists to remind themselves that the South Florida motorcycle season runs year around. In fact, most riders prefer the winter season in Florida. It's cooler and the lack of rain makes it safer. Unfortunately, motorists who fail to watch for riders are frequently responsible for causing motorcycle accidents in Fort Myers or elsewhere in South Florida.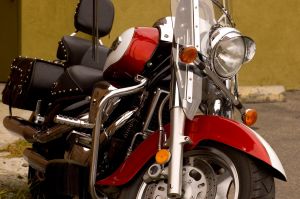 The National Highway Traffic Safety Administration reported that 5,290 riders were killed in 2008 and more than 96,000 were injured. Florida motorcycle accidents accounted for 523 fatalities, or 1 in 10 fatal motorcycle accidents that occurred nationwide. Only California reported more riding deaths.
"It's a fact that car drivers and other motorists are at fault most of the time in multiple-vehicle crashes that involve a motorcyclist," said Tim Buche, of the Motorcycle Safety Foundation. "That's why we've initiated several public outreach tools specifically targeting the driving community. MSF has life-saving messages for everyone, whether they are behind a handlebar or behind a steering wheel."
A bike event on the grounds of LaBelle's Swamp Cabbage Festival was one of the first events of the season. But bike nights in Cape Coral and Fort Myers will also be drawing riders from throughout South Florida in recent the coming weeks and months.
The following safety tips are adapted from the Motorcycle Safety Foundation's "10 Things All Car, Truck and Bus Drivers Should Know about Motorcycles."
-Over half of all fatal motorcycle accidents involve another vehicle and most of the time the motorist is at fault. Drivers need to make a conscious effort to watch for riders. If in doubt of speed or distance, wait for a bike to pass instead of pulling out in front of a rider.
-Motorcycles are small and can be easily hidden in a vehicle's blind spot or by parked cars or other roadside obstructions. Always look twice for bikes, especially at intersections or when changing lanes or pulling out of a street-side parking space.
-It's tough to judge a motorcycle's speed. And a bike may look further away than it is. Predict a rider is closer than he looks.
-Motorcycles often slow down by downshifting or rolling out of the throttle — neither of which activates brake lights. Allow more following distance and predict a motorcycle may slow without warning.
-Motorcycles often move around within a lane to avoid minor road defects or to improve vision or reduce wind, sun glare or other hazards. Never crowd a rider.
-Turn signals on motorcycles usually do not shut off on their own. Riders, particularly new or inexperienced riders, sometimes forget to shut them off. Make sure of a rider's intentions before proceeding.
-Maneuverability is one of a motorcycle's best characteristics. But don't expect a rider to always be able to dodge out of the way.
-Motorcycle's require about the same distance to stop as a passenger car — and even more distance is required on wet or slippery roads. Don't expect a rider to be able to stop on a dime.
-See the motorcycle as a person, as its occupants are just as vulnerable.
-Motorists need to remember that motorcycle accidents typically –usually– result in very serious or fatal injuries. Don't subject yourself to the guilt of causing a serious accident by hurrying or not watching for our riding friends on the road this winter.