If you are involved in an auto accident in Florida, it's important to contact an attorney before you give any more than basic information to your auto insurer. Your attorney can negotiate the claim on your behalf. A lawyer can also advise you of your obligations as an insured – and this is extremely important when it comes to ensuring your claim will be covered.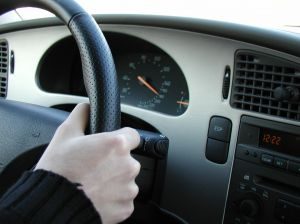 Your coverage is contingent upon meeting the contractual obligations in your policy. If you fail to hold up your end of the bargain, your claim could be denied.
Several insureds learned this the hard way in a recent case out of Kentucky. 
According to Kentucky Supreme Court records, plaintiffs were three passengers in an auto owned by the driver and insured by State Farm. While the group was stopped in the vehicle at a red light, another vehicle rear-ended them. The driver of that vehicle fled the scene and was never identified.
Plaintiffs filed claims against State Farm, their auto insurer, for personal injury protection (PIP) benefits (which cover medical costs and a portion of lost wages up to a set amount), as well as for uninsured motorist coverage (which can be an effective tool in hit-and-run crashes).
Insurer's investigator allocated PIP benefit payments, but then, based on inconsistent statements from the plaintiff passengers and several previous claims filed in the last 12 months by same plaintiffs, sought to clarify several issues by compelling them to testify under oath. This, the insurer said, was consistent with the terms of the policy.
The driver submitted to questioning, and the insurer extended UM benefits to him. The others, however, refused to submit to questioning and the auto insurer denied any further coverage to them.
Those plaintiffs then filed a car accident lawsuit against the insurer, which in turn filed a counterclaim. Insurer's position was that it denied coverage because the insureds failed to cooperate with the investigation, per the terms of the policy. The auto insurer sought a declaratory judgment on this fact, which the trial court granted.
An appeals court reversed, finding the insurer was required to obtain a court order to compel under-oath testimony of insureds.
Auto insurer then sought a discretionary review from the state supreme court, which was granted. The court was asked to consider whether plaintiff's refusal to testify absent a court order excluded them from coverage as a matter of law. Kentucky Supreme Court justices found that it did.
Although previous case law allowed insurance companies that option of petitioning the circuit court to compel an insured to testify under oath, there was nothing that required that action. However, the court specified that this pertained only to accident-related questions, as opposed to medical-related questions. The court declined to outline the distinction, noting that it may sometimes not always be a clear line, but that it trusted the lower courts to perform the necessary analysis to make these distinctions.
The bottom line for our Fort Myers car accident attorneys is that there are certain aspects of the investigation with which you need to cooperate. Having a legal advocate to guide you can help in making wise decisions.
Call Associates and Bruce L. Scheiner, Attorneys for the Injured, at 1-800-646-1210.
Additional Resources:
State Farm Mutual Automobile Insurance Co. v. Adams, Aug. 24, 2017, Kentucky Supreme Court
More Blog Entries:
Court Rules 'Good Samaritan' Can Receive UIM Auto Insurer Benefits, July 12, 2017, Fort Myers Auto Accident Lawyer Blog