All drivers are required to use reasonable care in protecting passengers as well as other motorists from foreseeable harm. That means operating the vehicle in a reasonably safe manner.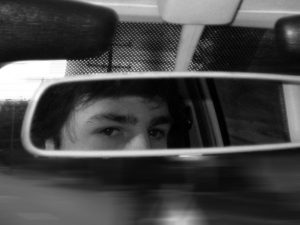 Some drivers may have a heightened duty of care. Primarily, these include common carriers, such as bus drivers. It does not, according to a recent ruling by the U.S. Court of Appeals for the Eighth Circuit, include designated drivers. Such drivers are members of the group who agree to abstain from drinking alcohol or taking drugs in order to be able safely to drive others in the group, thus avoiding a potentially tragic drunk driving accident.
In the case recently before the Eighth Circuit, the trial court in North Dakota applied a higher standard of care to the sober designated driver – something statutory and case law did not support. This fact was especially important here because of the way that state approaches comparative fault. Here in Florida, we follow a pure comparative fault model, per F.S. 768.81. This means even if a plaintiff is deemed 99 percent at-fault for an accident, he or she can still collect on the other 1 percent (though an attorney would have to weigh carefully the wisdom of pursuing a case with such long odds). However, many other jurisdictions do not allow plaintiffs to recover if they bear 50 percent or more of the fault burden.
North Dakota, where the events of this case unfolded, is one such state.
According to court records, plaintiffs and defendant driver attended a social gathering together at a friend's apartment in May 2010. Plaintiffs all became intoxicated, while defendant was the only one who remained sober so she could serve as the designated driver. At approximately midnight, the group – including driver and seven others left the party in a single vehicle. She planned to drive the others to the residence of one of the passengers and then drive home herself. Three passengers got inside, but two climbed into the trunk with backs facing the rear window. Defendant urged them to get out twice, but they refused and insisted they would be fine.
Knowing this, defendant drove slowly at no more than 15 mph and slowed down even more for turns, checking her rearview mirror every 30 seconds or so.
The passenger in the front seat gestured several times as if he would push his hand down on her right leg as she drove. She was reportedly annoyed and told him to stop. He did for a time, and they made it almost to their destination when the front passenger did as he had threatened, and pushed down on driver's leg, which in turn pressed down on the accelerator. When this happened, the two passengers in the trunk fell out. One was seriously injured and required extensive therapy to recover.
Driver's insurer paid the policy limit of $25,000, but then one of claimants sought underinsured motorist benefits from her father's policy. That company denied benefits. The case went to court, and found the driver 55 percent liable, the front seat passenger 25 percent liable and the claimant (woman who fell out of the trunk) 20 percent liable. Because claimant's apportioned fault was less than 50 percent, the court awarded her past and future economic damages and non-economic damages (i.e., pain and suffering).
The UIM insurer appealed, arguing the apportionment of fault and damages, finding the court held the driver to a heightened standard of care. The Eighth Circuit agreed, reversed and remanded for a new trial with regard to apportionment of damages.
Call Associates and Bruce L. Scheiner, Attorneys for the Injured, at 1-800-646-1210.
Additional Resources:
Hiltner v. Owners Insurance Co., Aug. 29, 2017, U.S. Court of Appeals for the Eighth District
More Blog Entries:
Court Affirms $11M Defective Vehicle Verdict, July 15, 2017, Florida Car Accident Lawyer Blog