Pedestrian accidents occur when a person on foot, walking, running, jogging, hiking, sitting or lying down is involved in a traffic crash. That's per the National Highway Traffic Safety Administration (NHTSA), which reports there were nearly 5,400 fatal pedestrian accidents and 70,000 injuries just in 2015 alone.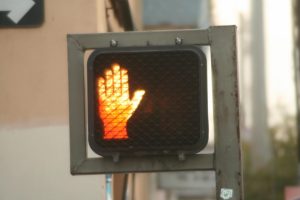 In civil liability cases involving pedestrian accidents, one question that inevitably arises is comparative fault. That is, to what extent is the person who was struck by the vehicle also to blame? The NHTSA reports alcohol involvement was a factor in nearly half of all pedestrian accidents – which includes consumption by the driver and/ or pedestrian. Our injury lawyers work to present evidence that will discredit allegations of comparative fault, or at least minimize its impact.
In Florida, F.S. 768.81 is the state's comparative fault law. It's plaintiff-friendly in the sense that it will allow plaintiffs to collect on damages even if they are 99 percent at-fault and defendant is just 1 percent at-fault. However, the law does proportionately reduce the amount of damages based on that percentage. So for example, if plaintiff is deemed 70 percent at-fault and defendant is 30 percent at-fault, defendant would only be liable for 30 percent of plaintiff's damages. In many other states, plaintiffs are barred from collecting any damages if they share half or 51 percent of the blame. In a handful of states, plaintiffs are not allowed to collect damages if they are at-fault to any degree.
Pennsylvania is one of those states that recognizes modified comparative fault with a 51 percent bar – meaning if plaintiff is more than half at fault, he or she will be barred from collecting any damages at all. Recently, that state's supreme court weighed a civil case that considered whether a trial court abused its discretion by admitting postmortem blood alcohol content of a decedent in a fatal pedestrian accident. Decedent's estate was suing the motorist that struck decedent.
Specifically, the court was asked whether independent corroborating evidence of pedestrian's intoxication was required in addition to expert witness testimony interpreting the BAC before the BAC evidence could be admitted.
The crash in question occurred in January 2012. Driver was southbound on a four-lane road when she struck pedestrian near an intersection. Driver told investigators she did not see pedestrian prior to impact. Pedestrian was transported to a local hospital, where he was pronounced dead. Shortly thereafter, a medical examiner performed an autopsy that included toxicology testing, which revealed a BAC of 0.313 as well as small amounts of illegal substances.
Pedestrians whereabouts prior to the crash were not known and there were no witnesses who could attest to his behavior or condition earlier in the evening or right before the crash. Police did not indicate whether he seemed intoxicated or whether intoxication was a factor in the crash.
Decedent's mother filed a wrongful death lawsuit against driver, alleging driver's negligence caused his death.
Plaintiff's mother filed a motion in limine before trial asking the court to bar any evidence pertaining to the alcohol or drugs that were in decedent's system, alleging the evidence lacked adequate corroboration, was irrelevant and would prejudice the jury. Trial court denied the motion, allowing defense to present such evidence.
At trial, expert witness for defense testified pedestrian would have been severely intoxicated with that BAC level. The witness further stated a person with that BAC level would not have been able to safely cross the street.
Jurors ultimately found that while driver was negligent, her negligence was not the factual cause of decedent's death.
Plaintiff sought a new trial and, when that was denied, filed an appeal. She argued that BAC should never have been entered into evidence.
The state supreme court denied the request to adopt a bright line rule as far as when BAC evidence could be admitted, ruling such a decision was squarely within the trial court's discretion.
Call Associates and Bruce L. Scheiner, Attorneys for the Injured, at 1-800-646-1210.
Additional Resources:
Coughlin v. Massaquoi, March 7, 2017, Pennsylvania Supreme Court
More Blog Entries:
Post-Irma Roads Nearly as Dangerous as the Storm, Sept. 17, 2017, Pedestrian Accident Attorney Blog