Last week was the start of a new generation of rules for safer crib sales at local and national retail stores in an attempt to prevent crib-related child injury in Fort Myers and elsewhere.
Back in December, the U.S. Consumer Product Safety Commission (CPSC) voted unanimously to approve new mandatory crib standards. These new standards are the most stringent crib safety standards in the world. From now on, all importers, distributors, manufacturers, and retailers are required to offer only cribs that meet the CPSC's new full-size and non-full-size crib standards.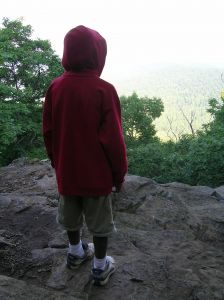 Our Naples personal injury attorneys calculate that the CPSC has recalled more than 11 million dangerous cribs since 2007 after at least 32 infant suffocation and strangulation deaths since 2000 were associated with drop-side cribs with detaching side rails and a number of deaths happened because of fault and defective crib hardware. Because of these incidents, the CPSC improved their regulations in an attempt to prevent these tragedies and keep children safer in their cribs.
New crib regulations and rules include:
-Stopping a manufacturer from making and selling dangerous, traditional drop-side cribs.
-Tightening up and strengthening mattress supports and crib slats -Requiring crib hardware to be more durable.
-Making crib safety testing more rigorous.
"A safe crib is the safest place for a baby to sleep. It is for this reason that I am so pleased that parents, grandparents and caregivers now can shop with confidence and purchase cribs that meet the most stringent crib standards in the world," said Chairwoman Inez Tenenbaum. "From the start, our goal has been to prevent deaths and injuries to babies in cribs, and now the day has come where only stronger and safer cribs are available for consumers to purchase."
In addition to these new rules, starting in December of 2010 all child care facilities, including family child care homes and infant Head Start centers will be required to use only cribs that comply with the new crib standards. Public accommodations, such as hotels and motels, and rental companies must comply with the new crib standards well.
In other child-related news, CPSC also recently reported that Macy's Inc., of Cincinnati, Ohio, agreed to pay a civil penalty of $750,000. The company agreed to pay this penalty after CPSC staff discovered that Macy's knowingly failed to report to CPSC immediately, as required by federal law, that it had sold children's sweatshirts, sweaters and jackets with drawstrings at the neck. These items were sold between 2006 and 2010.
Children's upper outerwear that has drawstrings can include sweatshirts, sweaters and jackets. These drawstrings pose a strangulation hazard to children that can result in serious injury or death.
The sweatshirts, sweaters and jackets are the subject of the penalty agreement were sold at Macy's and Macy's-owned stores, including Bloomingdale's, and Robinsons-May. Failing to notify the CPSC after a recall like this has been illegal since 2008.
Federal law requires that all manufacturers, distributors and retailers report to CPSC just 24 hours after they obtain information that reasonably supports the conclusion that a product contains a defect which could create a substantial product hazard, creates an unreasonable risk of serious injury or death or fails to comply with any consumer product safety rule.
Drawstring guidelines were put into effect by the CPSC back in 1996. These guidelines were meant to help prevent children from strangling on or getting entangled in the neck and waist drawstrings of upper outerwear.

Associates and Bruce L. Scheiner, Attorneys for the Injured are an experienced team of attorneys who represent personal injury victims and their families in Fort Myers and all of South Florida. For a free and confidential appointment call 1-800-DIAL-BLS (283-2900) today.
More Blog Entries:
Proper Car Seats Vital to Protecting Children in Fort Myers Car Accidents
March 26, 2011
Florida Senator Pushing for Booster Seat Law
February 24, 2011
Consumer Alert: Crib and Strollers Recalled Due to Injury and Death
January 22, 2011