When your child turns 16-years-old, it's time for them to hit the road — alone. There are no more carpools from mom and dad if they'll be getting their own vehicle. Are you sending your teen out on our roadways in a vehicle that's going to protect them in the event of a Fort Myers car accident? You may have a lot of questions regarding your teen's first vehicle, but don't worry because we're here to help.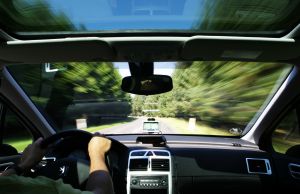 It hasn't been that long ago since we reported that Cape Coral was the most dangerous city of its size in the nation for teen drivers. Our Cape Coral car accident attorneys understand that parents want to do all that they can to protect their young, newly-licensed drivers. What kind of car is best for them? Are they better off in a new or a used car? Which type of vehicle is going to keep them safe? These are all common questions that a parent with a teenage driver is bound to ask themselves.
First and foremost, you're going to have to decide whether they should get a new or a used vehicle.
"A first time driver doesn't need a new car, but of course they want one," says Lori Mackey, president of Prosperity4Kids. "The depreciation, probability of fender benders and the price tag [means new] is not the most logical way to go."
A new car will save you the hassle of breakdowns and repairs, but a certified pre-owned car will still provide you with the advantages of a new-car warranty. Used cars may even offer you some better financing rates than a new vehicle would, according to Daily Finance.
Yes, new cars will come with the latest safety bells and whistles, but late-model used cars will still come with airbags, anti-lock brakes and electronic stability control. Even better, a used car typically won't come with power and performance features that can overwhelm a new driver.
"I see these young, inexperienced drivers in Mustangs, BMWs, and large SUVs. These automobiles are big, powerful and difficult to control for even experienced drivers. In the hands of a new driver, they can be deadly weapons," says LeeAnn Shattuck, co-owner and chief car chick with Women's Automotive Solutions.
So you've figured out if you're going to get them a new or a used car. Now you have to start narrowing the search and think about which type of vehicle is best for them. To get this information, you can research websites like the National Highway Traffic Safety Administration and the Insurance Institute for Highway Safety for reliable safety and crash-test information. You're also urged to check out J.D. Power and Associates for quality and reliability ratings.
This is also a time when you want to take things into consideration like the distance and frequency the car will be used for travel. This is when you need to consider MPG ratings as well. You don't want to get your child a vehicle that they can't afford to drive to the gas pump. You can check out vehicles mileage data on www.fueleconomy.gov.
"This not only allows you to check and compare fuel economy ratings, but give a lot of good tips on how to maximize fuel economy in other ways that everyone can do. You can research vehicles back to 1987," says Michael Rabkin, president, From Car to Finish, a vehicle research firm.
You're not going to want to get them a teeny car either to save at the pump. The smaller the vehicle, the more problematic it can be as it's less likely to protect them in the event of a front-end accident. Realistically, their safest in a mid-sized sedan with a four cylinder engine, airbags and a good crash test rating.
"Having a car is not a birthright," says Gail Cunningham, spokesperson for the National Foundation for Credit Counseling, who raised four children. "Today's teens seem to think that they should have a car waiting for them in the driveway when they return home from the Motor Vehicle Department with their driver's license. If that's right for your family, fine. But don't be held hostage to peer pressure, and by that I mean from other families who are buying their teen a car."

If you or your teen has been involved in a car accident in Fort Myers, Cape Coral or Naples, contact Associates and Bruce L. Scheiner, Attorneys for the Injured, today for a free and confidential appointment to discuss your rights. Call 1-800-Dial-BLS.
Additional Resources:
Buying Your Teenager's First Car: What You Need to Know, by Sheryl Nance-Nash, Daily Finance
More Blog Entries:
Teen Driver Tests Back Online in Florida – Officials Worries about Cheating, Florida Injury Lawyer Blog, July 25, 2011
Teen Drivers Likely to be involved in a Motor-Vehicle Accident with a Truck in Fort Myers and Elsewhere This Summer, Florida Injury Lawyer Blog, June 29, 2011
Teen Killed by Distracted Driver in Naples, Florida Injury Lawyer Blog, June 28, 2011