We recently reported the importance of medical records when it comes to determining damages in your personal injury lawsuit. Negotiating hospital bills and satisfying hospital liens is another area where an experienced personal injury law firm can make a significant impact on a client's case.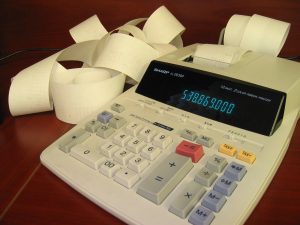 Medical bills often comprise a substantial portion of a personal injury award. In many cases, hospitals, doctors or medical facilities will place a lien on any pending damage settlement or jury award, to make sure the reported cost of care is recovered and not otherwise diverted before medical bills are settled. 
Medical Lien Resolution in Personal Injury Cases
Medical lien resolution is critical to resolving a case in a client's best interest, both to avoid future financial liability and to maximize a victim's  damage award. Even in cases where medical bills have not been unduly inflated, a medical provider may attempt to stand on lien rights rather than bill private health insurers, Medicare or Medicaid for what should have been covered medical procedures.
Your Florida injury lawyers must understand how to calculate reasonable hospital charges and be particularly vigilant in this area of your case.
Reasonable hospital charges are the costs of care plus a reasonable profit. Some experts have found reasonable profit to be between 25 and 40 percent. For uninsured hospital charges, it has become commonplace for hospitals to charge individuals more than insurance companies. Determining insurance charges or using charge master rates may not accurately determine what is a fair rate. In many cases, a hospital's Charge Master (master charge list) may be many times actual cost.  Using Hospital Cost Reports to determine cost of medical care listed on an itemized hospital bill will better reflect fairness of hospital charges or hospital liens.
Determining fair value for medical services is an issue of particular importance here in Florida.
A Health Affairs reports determined nearly half of the nation's 50 hospitals with the highest charge-to-cost ratios are located in Florida, including North Okaloosa Medical Center, Bayfront Health Brockville, Heart of Florida Regional Medical Center, Orange Park Medical Center, Oak Hill Hospital, Fort Walton Beach Medical Center,Petersburg General Hospital, Sebastian River Medical Center, Osceola Regional Medical Center, Gulf Coast Regional Medical Center, South Bay Hospital, Fawcett Memorial Hospital, North Florida Regional Medical Center, Lawnwood Regional Medical Center & Heart Institute, Brandon Regional Hospital, Lehigh Regional Medical Center, Twin Cities Hospital, Regional Medical Center Bayonet Point, Bayfront Health Dade City, Kendall Regional Medical Center.
Injury victims should look for a law firm with a track record of success and a focus on personal injury and wrongful death litigation.
If you or a loved one is injured, call Associates and Bruce L. Scheiner, Attorneys for the Injured, at 1-800-646-1210.
Additional Resources:
The Fifty US Hospitals With The Highest Charge to Cost Ratios, by Ge Bai and Gerard F. Anderson – HEALTH AFFAIRS 34, No. 6 (2015)