The recent deaths of two riders in separate Fort Myers motorcycle accidents is a reminder of the risks as we head into the height of Southwest Florida riding season.
The Fort Myers News-Press reported a rider was killed last Saturday morning when his 2007 Kawasaki crashed on U.S. 41 in North Fort Myers. Wink News rep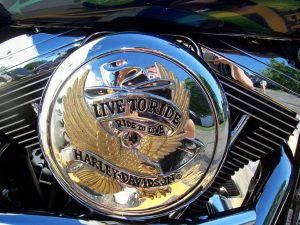 orts a Monday night crash killed a rider after he failed to negotiate a curve on Metro Parkway. Florida Highway Patrol is investigating both accidents, which appear at this point to have involved lone riders.
Autumn is a critical period for both riders and drivers. Many motorcycle events are planned throughout South Florida, and cooling northern temperatures will continue to push more riders into the Sunshine State through Thanksgiving weekend.
Lone Rider Accidents Caused by Collision Avoidance
Our veteran motorcycle accident attorneys know most motorcycle accidents involving other vehicles are the fault of the vehicle's driver. However, a significant number of motorcycle collisions occur when a rider is forced to go down on a bike, or leave the roadway, in order to avoid a more serious collision with a motor vehicle. These incidences can leave a rider seriously or even fatally injured. But, if in a rider's judgment, accident avoidance is the best course of action, then a single-motorcycle accident occurs. Too often, a rider is assumed to be riding carelessly or otherwise at fault. Many of these crashes may in fact be the fault of an errant driver. In some cases a driver fails to yield and turns left into the path of an oncoming accident. In other cases, a driver may crowd or pinch a rider off the roadway, or may fail to signal properly, causing a rider to choose between collision or roadway departure.
Unfortunately, in many cases such at-fault motorists fail to stop at the scene. And, if collision between vehicle and motorcycle never occurred, law enforcement may even report cause as being the fault of the rider. From a legal standpoint, these cases must be handled carefully from the start and an experienced law firm should be contacted in the immediate aftermath of a crash that results in serious or fatal injuries. In some cases, a claim may still be possible if the driver is identified. In other cases, a rider may be able to make a claim against his own uninsured motorist (UM)/underinsured motorist (UIM) coverage.
The end of summer is also a time when many riders upgrade their motorcycles. Even veteran riders should remember that changing bikes frequently increases accident risks. This is particularly true when riders upgrade to a more powerful motorcycle. Riders can always benefit from taking motorcycle safety courses, such as the Florida Department of Highway Safety and Motor Vehicles'  Advanced Rider Course.
Motorists must always use due care when driver around motorcycles. There is no such thing as a minor motorcycle accident. If your motor vehicle collides with a rider, you can expect serious or fatal injuries to result. It's always best to give an oncoming rider the right of way and take a couple extra seconds to avoid a collision.
If you or a loved one is injured, call Associates and Bruce L. Scheiner, Attorneys for the Injured, at 1-800-646-1210.