Drunk drivers cause unimaginable devastation. According to the Foundation for Advancing Alcohol Responsibility, nearly 700 people die every year in Florida due to drunk driving accidents. Thousands more suffer severe and permanent injuries.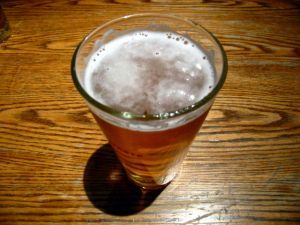 Victims of drunk drivers in Florida may have several options when it comes to recovery of damages from at-fault drivers, vehicle owners, insurance companies and possibly from those who furnished alcohol to the driver (if he or she was a minor or known alcoholic).
However, drunk drivers themselves may have fewer options for recovery of damages for their own injuries. They may be able to collect the personal injury protection limits of their own insurance Beyond that, they may have a tough time suing anyone else for their own injuries.
F.S. 768.125, Florida's "Dram Shop Law," holds liability for drunk driving may only be imparted to a third party when a seller provides alcohol to a minor or someone they know (or should know) is habitually addicted to alcohol.

Our Cape Coral DUI injury lawyers are committed to fighting for compensation from injured parties. We recognize drunk drivers are often injured as well, but one of the only ways they may be able to collect damages is by proving, despite their intoxication, they were not at-fault in the crash.
One recent example was the widow of a drunk driver who tried to sue a third party for her deceased husband's fatal injuries. While finding the situation tragic, the court did not find cause to render the third party liable.
According to court records in Dion v. Y.S.G. Enterprises, Inc. d/b/a The Depot Sports Bar & Grill, decedent was killed in a single-car crash in 2011. At the time, his blood-alcohol level was 0.282 percent – more than 3.5 times the legal limit of 0.08 percent.
Evidence would later show he went to a sports bar around 2:30 p.m. the previous day and opened a bar tab. He continued to drink until 10:45 p.m. At this time, a bar employee asked for his keys, but decedent refused to turn them over.
His widow later filed a wrongful death lawsuit against the bar, alleging the conduct of its employees proximately caused her husband's death.
Defendant moved for dismissal, arguing under the state's dram shop laws, consumers of alcohol were barred from filing injury claims against providers of alcohol. Plaintiff countered her claim for wrongful death was viable under general principles of tort law, citing provisions that bar sale of alcohol to a visibly intoxicated person.
Still, the state supreme court found no basis for the widow's lawsuit because wrongful death litigation is a derivative of decedent's right of action. Because decedent would have had no legal basis on which to recover damages had he survived, neither could his surviving wife pursue damages on the same grounds for his death.
Call Associates and Bruce L. Scheiner, Attorneys for the Injured, at 1-800-646-1210.
Additional Resources:
Dion v. Y.S.G. Enterprises, Inc. d/b/a The Depot Sports Bar & Grill, Nov. 17, 2014, Georgia Supreme Court
More Blog Entries:
Schill v. Cincinnati Ins. Co. – Parent Umbrella Auto Insurance Policies, Nov. 2, 2014, Cape Coral Drunk Driver Injury Lawyer Blog