Patients who endured pain, suffering and additional surgeries as a result of faulty hip replacements manufactured by medical device maker Stryker will receive an average of $300,000 in a landmark mass tort settlement wherein payout is expected to exceed $1 billion.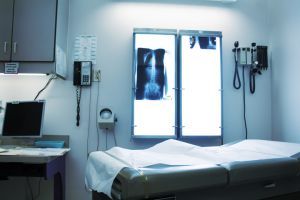 According to media reports, the settlement is on behalf of an estimated 3,000 patients implanted with the Stryker Rejuvenate and ABGII modular hip implants. Those who suffered complications during additional revision surgeries will be eligible to receive additional compensation. Compensation is also available for those who require revision surgery, but are not medically cleared for the procedure. There is no overall cap for the settlement, and claimants are expected to begin receiving awards beginning next summer.
A previous settlement reached with DePuy last year was capped at $4 billion.

The New Jersey-based firm issued a voluntary recall of the medical devices two years ago, after it became clear they were associated with adverse reactions, including tissue degradation, metallosis, necrosis and the high rate of necessary revision surgeries.
Our Naples defective product lawyers understand that each claimant must contact an experienced attorney who will then present their case to the settlement program for evaluation to determine eligibility and award amount.
This kind of case is what is known as a "mass tort," or more specifically an MDL (multi-district litigation) It's when hundreds or even thousands of people suffer the same kinds of injuries, and seek remedy within the same court. The cases are brought together and evidence is shared. It's different from a class action case, in which a large number of claimants are all given the same judgment. In mass torts, each case is still valued individually, based on relevant facts and circumstances.
Patients will qualify for recompense in this settlement so long as they had their hip implant removed by Nov. 3, 2014.
Bloomberg News reported the company feared even greater liability if they did not settle prior to trial.
It's important to note that even though a settlement has been reached, defendants in this case are still going to be represented by attorneys who will fight to reduce the value of each individual claim. Plaintiffs need not endure a whole separate trial, but they will need to present evidence that will maximize their ultimate award.
It's worth pointing out too that this settlement is not going to be the end of hip replacement litigation, particularly as there are a number of patients who received a faulty hip replacement but have not yet undergone revision surgery.
Some physicians have put the failure rate of these devices as high as 70 percent. Globally, there have been more than 30,000 Stryker hip replacement devices installed in patients. Two-thirds of those surgeries occurred in the U.S.
If someone has had one of these devices implanted – even if they are not experiencing any issues – they should undergo a medical screening to ensure components are performing as they should.
The ABG II and Stryker Rejuvenate models are just two of a host of faulty hip replacement devices sold in the U.S. Others have included those manufactured by DePuy, Encore, Biomet Magnum, Pinnacle, Lineage and more.
Anyone with questions about a hip replacement gone wrong should contact an experienced product liability lawyer for more information.
Call Associates and Bruce L. Scheiner, Attorneys for the Injured, at 1-800-646-1210.
Additional Resources:
Global Resolution Reached in Lawsuits over Stryker Rejuvenate/ABG II Failed Hips, Nov. 3, 2014, By Jennifer Hedly, Florida Newswire
More Blog Entries:
Defective Air Bag Recall On Track to Be Largest Ever, Nov. 10, 2014, Naples Defective Product Lawyer Blog