There are few figures historically who were trusted more by families than Catholic priests. That may remain true for many. However, over the last three decades, a flood of allegations of sexual abuse and sexual assault by priests began to emerge, with growing evidence that various dioceses and eparchies were more interested in protecting the church than preventing abuse.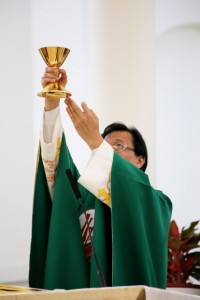 The Vatican reports that between 2011 and 2012, it defrocked almost 400 priests connected to sex abuse scandals. Some of the bishops who oversaw those priests have resigned, but many more still remain in their former positions.
In the U.S., at least 17,000 people have come forward to allege sexual abuse as children by priests between 1950 and 2012. These are only those allegations deemed "credible" by the U.S. Conference of Catholic Bishops.
Lawsuits against the church continue to net substantial compensation for victims. However, because many of these cases are decades-old, they require involvement by a team of experienced sex abuse attorneys. While lawsuits can target the individual priest, the cases made against the church typically involve negligent retention and supervision.
A plaintiff recently prevailed in one such case, Doe v. Hartford Roman Catholic Diocesan Corp., which was heard by the Connecticut Supreme Court. The court affirmed a $1 million verdict against the diocese, finding there was sufficient evidence for the jury's verdict, trial court committed no prejudicial error in evidentiary rulings, and retroactive application to certain statutes of limitations provisions that revived plaintiff's otherwise time-barred case did not violate defense due process rights.
According to court records, jurors at trial found the dioceses had acted with recklessness and negligence in assigning a certain priest to serve as director of an elementary school from 1979 through 1983. The priest was known to be an alcoholic, and had previously admitted to acts of child molestation linked to his drinking. Plaintiff alleged the priest molested him from 1981 to 1983 while he was a student at the school.
Plaintiff sought compensation and punitive damages, both of which were awarded. Punitive damages were granted in the form of covering attorneys' fees and costs.
The priest in question had admitted previous molestation of two other boys when confronted about it. He asked for help with his drinking problem. Church officials would later describe the priest as "totally contrite," and they agreed to place him in a four-to-six month treatment program and request the reporting individual to "tell no one." The priest insisted he was not in immediate danger of touching others.
Records and witness statements reveal church leaders referred to the woman who reported the molestation as "a pest" and of their desire to "save the embarrassment" of the accusations becoming public.
Plaintiff was a child whose mother had recently died and whom the priest "took under his wing." These attentions turned to affections and later to frequent sleepovers and molestations.
The allegations did not surface for another 20 years. He went on to marry, become a fire marshal and investigator and have two sons. However, when another man contacted him as a potential witness in his pending lawsuit against the church amid allegations of molestation by this same priest, plaintiff was able to start counseling to address his anxiety and depression over that time in his life.
Plaintiff then filed his own lawsuit against the church, alleging the assignment and supervision of the priest was reckless and negligent and resulted in serious and debilitating emotional injuries.
Jurors agreed, and awarded him $1 million.
Upon appeal, the verdict was affirmed by both the appellate court and the state supreme court.
Call Associates and Bruce L. Scheiner, Attorneys for the Injured, at 1-800-646-1210.
Additional Resources:
Doe v. Hartford Roman Catholic Diocesan Corp., July 7, 2015, Connecticut Supreme Court
More Blog Entries:
Minden v. Atain Specialty Ins. Co. – Bar Fight Liability Lawsuit, June 27, 2015, Cape Coral Sexual Abuse Lawyer Blog