There are few figures historically who were trusted more by families than Catholic priests. That may remain true for many. However, over the last three decades, a flood of allegations of sexual abuse and sexual assault by priests began to emerge, with growing evidence that various dioceses and eparchies were more interested in protecting the church than preventing abuse.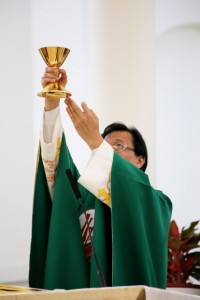 The Vatican reports that between 2011 and 2012, it defrocked almost 400 priests connected to sex abuse scandals. Some of the bishops who oversaw those priests have resigned, but many more still remain in their former positions.
In the U.S., at least 17,000 people have come forward to allege sexual abuse as children by priests between 1950 and 2012. These are only those allegations deemed "credible" by the U.S. Conference of Catholic Bishops.