Dogs might be man's best friend, but there is clear and convincing evidence that they are not a driver's best friend.
About two-thirds of dog owners surveyed by AAA said they routinely play with their dog while driving — some go so far as to feed or water their pet while maneuvering through traffic. Our Fort Myers injury lawyers continue to report on the dangers of distracted driving, which is a leading cause of Fort Myers and Cape Coral car accidents.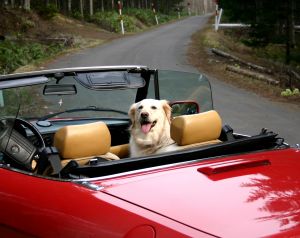 The increasing popularity of dogs — and particularly smaller lap dogs — could be contributing to the dangers. The Humane Society of the United States reports there are 77.5 million dogs in the United States, or one dog for every four people. Dogs are in nearly half of U.S. households. A report by the Chicago Tribune suggests that more owners are keeping small dogs in their laps while driving and are allowing bigger dogs to roam free inside the vehicle.
"As about 40 percent of Americans own dogs, we see this as an increasingly big problem," said Beth Mosher, spokeswoman for AAA of Illinois, Indiana and Wisconsin.
An 80-pound dog exerts more than a ton of force in a 30 mph crash, creating an extreme hazard for anyone in its path. Dogs also often become territorial inside a wrecked vehicle, becoming protective of the owners and hindering the ability of emergency responders to provide medical attention. In some cases, law enforcement has been forced to shoot a dog so that rescue workers could assist an injured motorist.
More than 6,000 people are killed and 500,000 are injured each year in accidents caused by distracted driving, according to the National Highway Traffic Safety Administration. Other common forms of driving distraction include talking on the cell phone, eating, drinking, smoking, grooming, using in-car electronics or talking to passengers.
The survey of dog owners found that more than half have pet their dog while driving, 21 percent have held the dog in their lap, 7 percent have fed or watered their dog in the car and 5 percent have played with their dog while driving. Eighty percent of dog owners said they have taken their dog on car trips but only 17 percent said they have used a pet-restraint system.