Viewers will likely see a blitz of "Over the Limit. Under Arrest" television commercials this week and next. And motorists will see increased enforcement through the Labor Day weekend as authorities aim to reduce the threat of drunk driving accidents in Fort Myers and the surrounding area.
"Drunk driving is simply not worth the risk. Not only do you risk killing yourself or someone else, but also the trauma and financial costs of a crash or an arrest for impaired driving can be significant," said FHP Director, Colonel John Czernis. "Violators often face jail time, the loss of their driver license, higher insurance rates, attorney fees, time away from work and dozens of other expenses. Do not take the chance. Remember, if you are over the limit, you can expect to be under arrest."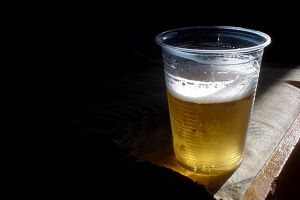 For four decades, our Fort Myers accident attorneys have built a reputation for providing compassionate and aggressive representation to families dealing with the serious injury or death of a loved one in a drunk driving crash. Through our work with law enforcement at sobriety checkpoints and our support for Mothers Against Drunk Driving, Mobile Eyes and other safety efforts, we remain dedicated to fighting for the rights of clients whose lives have been changed by the senseless acts of a driver who has climbed behind the wheel after having too much to drink.
Mobile Eyes is a joint effort that includes MADD, the Lee County Sheriff's Office and Associates and Bruce L. Scheiner, Attorneys for the Injured. Any 911 caller who reports a drunk driver and acknowledges the Mobile Eyes campaign may be eligible for a $50 reward if the driver is stopped and arrested for DUI.
The National Highway Traffic Safety Administration reports that one-third of the nation's traffic fatalities involve a drunk driver — resulting in the death of 11,773 motorists in 2008. Drunk drivers are responsible for 40 percent of fatal Florida car accidents — accounting for 1,004 of 2,563 fatal accidents in 2009, according to the Florida Department of Highway Safety and Motor Vehicles.
The "Over the Limit. Under Arrest" campaign began Aug. 20 and runs through Sept. 6. The effort includes the Labor Day weekend, which starts Sept. 3 and has traditionally capped off the summer travel season. The Florida Highway Patrol will also be participating in Operation C.A.R.E. (Combined Accident Reduction Effort) during the holiday weekend, in conjunction with the state patrol organizations in all 50 states.
The patrol is also reminding motorists to buckle up — primary seat belt enforcement will permit officers to stop motorists solely for committing a seat belt violation. Drivers also should remain alert for law enforcement along the roadside and must move over or slow down for stopped emergency vehicles with flashing lights.