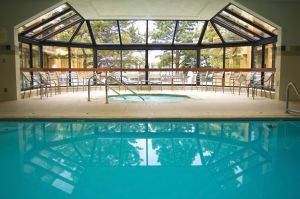 Swimming lessons for very young children appear to have a protective effect against drowning — and do not increase a child's risk, as some experts had feared, according to a study released this month by the National Institutes of Health.
Florida injury lawyers and Florida wrongful death attorneys encourage parents to practice water safety with their children. Florida has the highest drowning rate in the nation for children under 5 and Florida child injury attorneys and Florida pool injury lawyers continue to see tragic drowning deaths throughout Southwest Florida, including Fort Myers, Cape Coral, Naples, Lehigh Acres and Bonita Springs.
The recent report states that the finding should ease concerns among health professionals that swimming lessons in children ages 1 to 4 might indirectly increase drowning risk by making parents and caregivers less attentive and less vigilant to children around water.
"Swimming lessons are appropriate for consideration as part of a comprehensive drowning prevention strategy," said Dr. Duane Alexander, of the Eunice Kennedy Shriver National Institute for Child Health and Human Development. "(But) because even the best swimmers can drown, swimming lessons are only one component of a comprehensive drowning prevention strategy that should include pool fencing, adult supervision and training in cardiopulmonary resuscitation."
Florida's high rate of child drowning deaths made it a key area of study for the research, which also includes parts of Maryland, North Carolina, California and Texas.
Of the 61 children ages 1 to 4 who drown, just 2 (3 percent) had received swimming lessons. Meanwhile, 35 of 134 children who did not drown (26 percent) had taken swimming lessons.
The study is careful to caution that swimming lessons are just one part of drowning prevention.
"Parents and caregivers who choose to enroll their children in swimming lessons should be cautioned that this alone will not prevent drowning and that even the most proficient swimmers can drown," study authors wrote.
Florida's Residential Swimming Pool Safety Act requires many home owners to comply with safety standards aimed at preventing human and animal drownings, including a fence or enclosure around the pool area, locking gates, pool covers and alarms on doors and window leading from a residence into a pool area.
If you or someone you love has been seriously injured or killed in a swimming accident, a child injury attorney or Florida personal injury and wrongful death lawyer may be able to help protect your rights. Florida injury lawyers offer free appointments to discuss your rights at offices located throughout Southwest Florida, including Fort Myers, Cape Coral, Naples, Arcadia, Port Charlotte, Sebring and Venice.
Here are some water safety tips for children provided by kidshealth.org:

Bathroom:
– Never leave a baby unattended in the bath.
– Never leave a small child unattended near a bucket filled with any amount of water or other liquid.
– Never use a bathtub seat with suction cups. The seat can overturn and flip a baby headfirst into the water.
– Install a toilet lid lock or keep bathroom doors closed at all times.
Pool:
– If you have a pool in your backyard, install fencing at least five feet high on all sides of the pool that includes self-locking or self-latching gates with a lock that is out of a child's reach.
– Consider installing a pool alarm or cover (this may be mandatory, depending on the age of your Florida home).
– Remove toys from a pool when children are finished swimming to prevent them from trying to recover them when unsupervised.
– Inflatable floatation devices such as vests, water wings, rafts, and tubes can give a false sense of security and are not effective in protecting a child from drowning. Never use these as a substitute for constant adult supervision.
– Dump out all the water from a wading pool when you are finished using it.
– Remove ladders from an above-ground pool when not in use.
– If you leave your child with a babysitter, make sure he or she knows your rules for the pool.

Be Prepared:
– Learn cardiopulmonary resuscitation (CPR) and the Heimlich maneuver.
– Make a first-aid kit and keep emergency instructions inside.
– Install smoke detectors and carbon monoxide detectors.
– Keep the following numbers hear the phone:
toll-free poison-control number child's doctor's number parent's work and cell numbers neighbor's or nearby relative's number