The Lee County Injury Prevention Coalition is urging Southwest Florida residents to stay safe in the water as we head into the fall and winter tourism seasons.
Our Cape Coral injury attorneys wrote recently about the risks of swimming pool accidents. But boaters, too, are at risk and beachgoers may be lulled into a false sense of security by the calm, shallow waters of the Gulf Coast.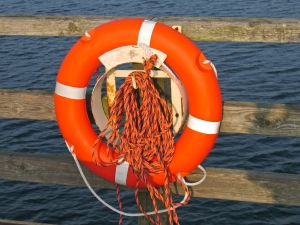 And the risks don't diminish with the passing of Labor Day. While they may be putting away the life vests and water wings in the Midwest, the threat in South Florida is year around. In fact, as the tourism season gets underway and snow birds return to the Sunshine State, we will likely see an increasing number of serious and fatal accidents on the water.
Health and safety experts say we are seeing an increasing number of drowning and near-drowning accidents in Southwest Florida. Already, three young lives have been lost and 17 near-drownings have been reported. The consequences of a near-drowning can be very serious and may include brain damage or other permanent impairment.
Last year, the Children's Hospital of Southwest Florida reported 33 near drownings and one death. While adults are obviously at risk too, a disproportionate number of these cases involve children. In fact, the Centers for Disease Control and Prevention reports drowning is the leading cause of death for children under the age of 5.
These deaths are almost always preventable.
"Just one child dying or suffering lifelong impairment from drowning is one too many," Dr. Alex Daneshmand, a critical care pediatrician with The Children's Hospital of Southwest Florida. "Summer is the time of year when the number of drownings escalates as everyone hits the water to escape the heat and children are out of school. Considering drownings are 100% preventable, we have to step up our efforts to protect our children."
The Lee County Injury Prevention Coalition is comprised of more than 100 private and personal organizations focused on reducing injury to the area's visitors and residents. Members include health and safety agencies, educators, fire and rescue agencies, law enforcement, schools and hospitals.
"In the state of Florida, we lose the equivalent of three classrooms of preschoolers to drowning each year," said Michele King, Director of the Child Advocacy Program at The Children's Hospital. "We must keep our children safe with layers of protection and constant adult supervision when they are in or near water."
The Children's Hospital of Southwest Florida and The Kohl's Center for Safety and Safe Kids Lee/Collier Coalition offer the following safety tips.
-Never leave a child unattended near a swimming pool.
-Make sure your pool or spa is equipped with anti-entrapment drain covers and safety release systems.
-Don't leave toys or other temptations near a pool.
-Learn water rescue skills, including CPR.
-Make sure your pool or spa is protected with the appropriate door alarms, locks and enclosures.
-Keep a phone near the swimming pool.
-Teach children to swim and enroll them in swimming safety courses whenever possible.

If you've been injured in Southwest Florida, contact Associates and Bruce L. Scheiner, Attorneys for the Injured, at 800-283-2900 to discuss your rights. There is no costs or fees unless you win.