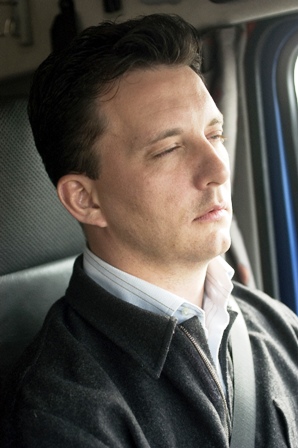 While motor vehicle accidents caused by drunk or impaired drivers seem to grab the headlines, few people are aware of the dangers of driving while sleepy. The National Highway Transportation Safety Administration says there are just as many accidents caused by sleep-deprived drivers as there are involving drunk drivers. And drunk drivers, even though they are impaired, can usually react to an impending crash. Drivers who doze off at the wheel, however, have no warning of an accident, and the result is a more violent impact and aftermath.
Falling asleep at the wheel causes more than 100,000 car crashes per year, simply because the driver thought they were fine to drive a vehicle. The National Sleep Foundation reports that drowsy-driving accidents cause 1,550 unnecessary deaths, 71,000 injuries, and $12.5 billion in property losses and lost productivity every year. Not only are the drowsy drivers risking serious injuries or death for themselves, but putting fellow passengers, other motorists and pedestrians at risk as well.
Those who drive for a living are even more susceptible to the effects of falling asleep while driving. Long-haul truck drivers, cab drivers and others who work for long periods of time as professional drivers have a greater risk of falling asleep and general fatigue that can lead to a serious car or truck crash. Almost half of all truck drivers have admitted that they have fallen asleep while behind the wheel at least once during their professional driving career.
According to the website www.drivers.com, a recent study undertaken by The Farmers Insurance Company revealed some alarming statistics related to sleepy drivers. Their research found that almost three times as many men (15.9 percent) as women (5.8 percent) said they had fallen asleep while driving. Those ages 55 to 64 had the highest percentage of any age group surveyed (13.7 percent). Nearly twice as many (20.6 percent) of those surveyed said they had momentarily dozed while driving, including 28.6 percent of the male respondents. In addition, while 53.4 percent of all surveyed said they have felt drowsy while driving, 41.2 percent claimed they kept driving.
Another survey shows some of the tactics drivers resort to in an effort to fight drowsiness on the road. In descending order, the most popular tactics those surveyed said they have used when they have become sleepy while they were driving were:
1. Stop driving or switching drivers (59.5 percent)
2. Open the windows or turn on the air conditioning (59.0 percent)
3. Listen to the radio or CDs (57.7 percent)
4. Stop to eat or drink (46.3 percent)
5. Drink caffeine (42.3 percent)
Other methods the respondents claimed to have used to stay awake at the wheel include talking or singing to themselves (31.7 percent), splashing water in their faces (18.4 percent) and slapping, hitting or pinching themselves (16.1 percent). However, The American Institute of Chartered Personal Casualty Underwriters insists "stay awake" behaviors such as exercising, turning on the radio and opening the windows are misconceptions, and have not been proven to prevent sleep attacks. Experts who have looked at the problem say the only safe way to combat drowsy driving is to pull over to a safe parking spot and take a 20-minute nap.
"Accidents caused by sleepy drivers are on the increase, and pose just as serious a threat to motorists as does a drunk driver," says P.J. Scheiner, a personal injury lawyer with Associates and Bruce L. Scheiner Personal Injury Lawyers, P.A. "People need to use the same common sense they would when avoiding alcohol before driving, and make sure they are alert enough to safely operate a motor vehicle."
Associates and Bruce L. Scheiner Personal Injury Lawyers have been fighting for justice on behalf of accident victims for nearly four decades. Our aggressive and expert representation can help you recover the financial compensation you deserve if you are in an accident caused by a drowsy driver – and, you pay us nothing unless we win. For more details about our areas of practice and the results we have achieved on our clients' behalf, visit www.focusedonjustice.com, or call us at 1-800-Dial-BLS.
For updates on this topic and others, subscribe to the Florida Injury Lawyer blog at the top of this page.