The lives of three Florida teens were ended or dramatically altered by drivers who were born during WWI.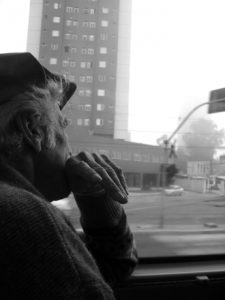 The Miami Herald reports on two separate crashes – one in Fort Pierce and another in Davie – with drivers who were 99 and 100, respectively. In the Davie case, the 100-year-old motorist reportedly struck a 16-year-old student pedestrian as she walked to her bus stop. The teen has needed to undergo two emergency brain surgeries – so far. In the second crash, the 99-year-old driver killed two teens – 17 and 18 – when driving his recreational vehicle on the wrong side of State Road 70 (traveling west in the eastbound lanes) with no working headlights. The 99-year-old later died of injuries sustained in that crash.
It was later revealed that while both motorists had clean driving records. The 99-year-old driver had recently undergone a vision, paper and road test – all of which he passed – after someone reported to the Michigan Secretary of State's office that medical issues made him a potentially unsafe driver. 
In many ways, we know older drivers are actually safer drivers. They are less likely to be distracted or drunk and they tend to obey speed limits, at least compared to younger drivers. However, as noted by the National Institute on Aging, older drivers may have trouble with:
Slower reflexes and reaction time;
Difficulty seeing;
Dementia;
Medications;
Difficulty hearing;
Stiff joints and muscles.
Some of these problems can make driving dangerous. Some advocates have called for more methods of accessible and safe public transportation that elderly people could utilize so they wouldn't need to personally get behind the wheel to stay mobile.
It's unlikely we're going to see this issue dissipate, given that Florida (along with the nation) is aging. The University of Florida's Bureau of Economics and Business Research reports the 65-and-over population in 2010 was 3.2 million. By 2020, it's projected to be 4.5 million. By 2040, it will be more than 6.6 million. It's increasing far more rapidly than any other age group.
Driver's license requirements change for drivers once they hit their eighth decade. Per the Florida Department of Highway Safety and Motor Vehicles, while motorists 79 and younger must have their licenses renewed every eight years, those 80 and older must have their licenses renewed every six years. Unlike younger drivers, they cannot renew their license online, and must pass a vision test.
In the event a family member, friend or physician has concerns that an older loved one has a medical condition that could pose a safety risk, they can report this information confidentially to the DHSMV. From there, a medical advisory panel of volunteer physicians decides whether to initiate a review. The driver has a chance to submit medical documentation and the board makes a decision based on the evidence they have. Drivers whose licenses are revoked can request an administrative hearing and/ or submit additional information to the advisory board requesting reconsideration.
One study published in the journal Opthalmic Epidemiology analyzed license renewal experiences of Florida drivers over 80, and found 80 percent of those eligible attempted to do so and 88 percent passed the test on the first try. Almost 9 in 10 drivers who failed the vision test told researchers they sought treatment, and nearly 78 percent of those who attempted renewal after that were successful.
If you or a loved one is injured, call Associates and Bruce L. Scheiner, Attorneys for the Injured, at 1-800-646-1210.
Additional Resources:
One driver is 100 and the other 99. They didn't stop for the teens on the road, Feb. 11, 2018, By David J. Neal, The Miami Herald
More Blog Entries:
Motorists Commonly Found Liable in Southwest Florida Motorcycle Accidents, April 29, 2018, Fort Myers Car Accident Attorney Blog