A recent traffic death on Daniels Parkway illustrates the growing danger of rear-end underride accidents in Southwest Florida.
A 31-year-old Fort Myers man was killed when his Volkswagen slammed into the rear of a stopped dump truck at the intersection of Daniels Parkway and Plantation Drive, according to The News-Press. Photos of the accident show the devastating results often typical of this type of motor-vehicle collision.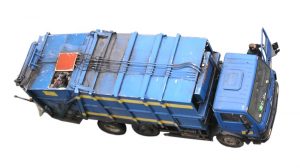 Our truck accident lawyers in Fort Myers have seen an increase in these types of collisions as the economy in Lee County has continued to rebound.
Rear-end Collisions and Rear Underride Risks
As we recently reported on our injury lawyer blog, intersections are critical traffic conflict points and thus often the location of serious and fatal traffic crashes in Southwest Florida. Under Florida law, the rear driver in rear-end crashes is presumed to be negligent. Jiminez v. Faccone, 98 So. 3d 621 (Fla. 2d DCA 2012); and Seibert v. Riccucci, 84 So. 3d 1086 (Fla. 5th DCA 2012). Under the law, defendants in these types of cases will be left to rebut presumption of negligence by either contradicting plaintiff's version of events or by providing evidence that excuses what occurred.
However in rear underride collisions it is often the rear vehicle occupants who are seriously injured or killed. These cases are further complicated by the long history of underride guards in the United States.
For rears the Insurance Institute for Highway Safety has been sounding the alarm about the need to significantly improve underride guard standards in the United States. Better standards already exist in Canada and most other developed countries. Earlier this year, legislation sponsored by Marco Rubi0, R-Florida, was introduced in the U.S. Senate that would require the installation of side-underside guards. The Stop Undersides Act of 2017 would also finally update standards for rear guards, which became mandatory in 1953.
Commercial Trucking Accidents in Southwest Florida
The IIHS estimates nearly 1,500 people a year are killed in collisions with tractor trailers.
In March, IIHS recognized five North American semitrailer manufacturers with its new Toughguard award, including Great Dane, Manac Inc., Stroughton Trailers, Vanguard National Trailer Corp. and Wabash National Corp.
Here in Southwest Florida the improving economy and thriving building industry has put many more large commercial vehicles on the roads. Besides tractor-trailers and delivery trucks, we are constantly negotiating around garbage trucks, utility trucks, dump trucks, cement trucks, flatbed trucks and landscaping vehicles.
Unsafe loads, unsafe vehicles, overloaded vehicles and inexperienced or unqualified drivers all increase the risks, especially over the next several months as seasonal traffic reaches a peak and then begins to ebb. And by then we will begin to see the construction barrels make their appearance just in time for the summer travel season.
Safety-conscious drivers should always pay extra attention when maneuvering around these larger vehicles. Bicyclists and pedestrians also face increased risks, especially at intersections when trucks, buses, motor coaches or other large vehicles are making wide turns. Just because such vehicles are commonplace on the roads of Southwest Florida, does not make a collision with one of them less than a matter of life or death.
And those who are involved in underride collisions should not presume they are responsible for a rear-end collision or the resulting injuries.
If you or a loved one is injured in Southwest Florida, call Associates and Bruce L. Scheiner, Attorneys for the Injured, at 1-800-646-1210.