A new safety plan unveiled by the Florida Department of Transportation seeks to put an end to the state being ranked as having the worst fatality rates for both pedestrians and those who ride bicycles.
The Florida pedestrian fatality rate for 2011 was nearly double the national average, according to the National Highway Traffic Safety Administration (NHTSA). The state's bicycle fatality rate was even worse, triple the national average.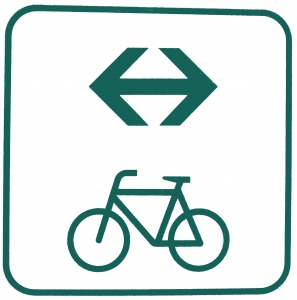 OurFort Myers personal injury attorneyshave been working with local bicycle and pedestrian accident victims for more than 40 years.

The Florida DOT's Pedestrian and Bicycle Strategic Safety Plan provides detailed objectives and strategies to improve pedestrian and bicycle safety throughout the state.
The plan's proposals include:
* The statewide collection of crash report data with the aim of identifying accident causes and danger zones;
* The creation of educational and licensing programs promoting the safe sharing of roadways by motorists, pedestrians, and bicyclists;
* The use of highway and traffic engineering to improve the safety of Florida's roadways for pedestrians and bicyclists;
* A greater emphasis by law enforcement and emergency services on improving safety for pedestrians and bicycle riders; and
* The creation of communication programs designed to improve public awareness of bicycle and pedestrian safety issues.
Initiatives under the plan will focus on the 10 counties in the state with the highest combined pedestrian fatality and injury totals between 2007 and 2011: Miami-Dade, Broward, Hillsborough, Orange, Palm Beach, Pinellas, Duval, Pasco, Volusia, and Lee.
The Florida DOT's strategic plan comes in response to some rather grim statistics.
Between 2007 and 2011, 532 bicyclists died on Florida roads and highways. For the same period, 21,935 bicyclists were injured.
In 2010, 499 pedestrians died in Florida traffic accidents. That year also recorded 2,072 nonfatal hospitalizations and 7,650 nonfatal emergency room visits for pedestrians injured in traffic accidents.
And while Florida represented six percent of the U.S. population in 2011, the state accounted for 11 percent of all pedestrian fatalities and 17.4 percent of all bicycle fatalities.
The state's rate for cyclist fatalities was 6.56 per million of population, the worst fatality rate of any state. By comparison, the state with the next worse fatality rate was Louisiana (3.93). The 2011 national fatality rate for cyclists was an even lower 2.17.
Florida fared no better in state-by-state rankings when it came to pedestrian safety. In 2011, there were 490 pedestrian fatalities in Florida, 20.4 percent of all traffic deaths in the state. The rate of pedestrian deaths per 100,000 was 2.57.
Like the cyclist ranking, Florida was the worst of any state in terms of pedestrian fatality rate. South Carolina (2.41) was not far behind, but Florida lagged significantly behind the national pedestrian fatality rate of 1.42.
To speak to an experienced Fort Myers personal injury attorney, contact Associates and Bruce L. Scheiner for a free consultation at 800.646.1210.