Daytona Beach Bike Week turned tragic last year when a Connecticut man died after riding his Harley Davidson into the side of a truck on U.S. 1 South near Interstate 95.
And common sense tells you that the likelihood of motorcycle accidents in Florida will rise once again as an estimated 500,000 enthusiasts flock to one of the nation's most popular motorcycle rallies in early March.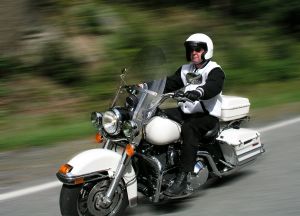 Our Fort Myers personal injury attorneyshave spent four decades fighting for the rights of riders. Winter is already a dangerous time for motorcycles, but the weeks leading up to Bike Week make it especially so.

Last year, 1 49-yhear-old rider died in a motorcycle wreck that occurred at the start of Bike Week. According to The St. Augustine Record, the Shelton, Conn., man was riding his 2010 Harley Davidson north on U.S. 1 when he crashed into the side of a storage truck that had backed into his lane to access a private driveway.
Unfortunately, Florida is one of the worst states in the nation for motorcycle fatalities.
The latest numbers compiled by the National Highway Traffic Safety Administration (NHTSA) showed that 426 motorcycle riders were killed in Florida crashes in 2011. Only Texas (441) had more motorcycle fatalities that year.
In 2011, a total of 4,612 motorcyclists were killed in traffic accidents in the U.S. That number represented a 2 percent increase over the 4,518 motorcyclists killed in 2010. In addition, there were 81,000 motorcyclists injured in the U.S. during 2011.
Based on an analysis of vehicle miles traveled, the government has estimated that motorcyclists are over 30 times more likely to die in a traffic crash than those who travel in passenger cars.
These sobering numbers underscore the need to emphasize motorcycle safety as hundreds of thousands of motorcyclists flock to Florida to attend Daytona Beach Bike Week in the coming weeks. This year, the ten-day motorcycle rally will be held between March 7 and March 16.
The Florida Highway Patrol offers these safety tips for motorcyclists:
• Don't buy more bike than you can handle
• Take a training course to hone your skills.
• Wear a helmet and other protective gear.
• Drive defensively because car drivers are at fault 60 percent of the time in multi-vehicle crashes.
• Wear bright colors and reflective clothing to make sure you are more visible to others on the road.
• Don't drive in bad weather when you can avoid it.
• Keep an eye out for road hazards.
• Check your motorcycle before each ride to make sure your lights, horn, tires and other safety features are in working order.
• "Don't Drink and Ride."
Wearing a helmet may be the most important safety advice to follow. Helmets have been estimated to be 37-percent effective in preventing fatal motorcycle injuries. The government estimates that helmets prevented the deaths of 1,617 motorcyclists in 2011. And if all motorcyclists had worn helmets in 2011, an estimated 703 more lives could have been saved.
To speak to an experienced Fort Myers injury attorney, contact Associates and Bruce L. Scheiner for a free consultation at 800.646.1210.