In a ruling that will have a major impact on all Florida personal injury lawsuits, the Florida Supreme Court has rejected a more stringent standard of evidence known as the Daubert Standard, in favor of the less restrictive Frye Standard that it followed for years.
Florida legislators in 2013 voted to alter the Florida Evidence Code to a switch from Frye to Daubert, and Gov. Rick Scott signed that measure into law, with favor from the defense bar and big business clients. However, the courts never formally followed suit, and it seems with this ruling, they don't intend to do so. The court cited constitutional concerns.
We recognize legal discussions on evidence standards can sound like dry jargon. But here's t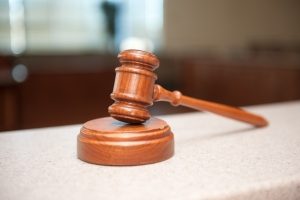 he reality: It's likely to have a direct impact on your Fort Myers injury lawsuit. The reason is that the Daubert requires a higher standard of proof just to get a foot in the door. That can mean your case could be killed before it ever even gets started, which plaintiff attorneys like us view as an issue of access to the courts. Specifically, Daubert involves the admissibility of expert witness testimony. That's not to say "Frye" is a free-for-all, by any means. However, it does give you a better chance of getting your valid case in front of a judge and reaching a favorable solution. 
The ruling, In Re: Amendments to the Florida Evidence Code, the court declined to adopt the standard, noting a number of arguments made by opponents raised concerns about constitutionality. Specifically, those against Daubert argued it served to escalate costs for plaintiffs. It also taxed a state court system that is already overburdened. And finally, it impedes access to the courts.
The state high court didn't completely shut the door on Daubert in injury lawsuits. However, it did say the constitutional concerns of the standard (which are followed by federal courts and a number of other state courts) should be left for a proper case or controversy. In a dissenting opinion, Justice Ricky Polston asked whether the entire federal court system and 36 other states had been denying parties' right to trial-by-jury and access to courts.
The reason the justice system didn't have to formally begin using Daubert was because the change to expert witness testimony is one that is considered procedural. Legislature has control over substantive issues of court operations, but courts decide when a matter is strictly procedural.
Frye asks whether the testimony of an expert witness is "generally accepted," in a given scientific community, while Daubert requires something of a "mini-trial" before the expert is every allowed to appear in front of jurors.
Prior to 1993, most states and the federal government used the Frye standard. They only later moved to Daubert following the U.S. Supreme Court ruling in Daubert v. Merrell Dow Pharmaceuticals Inc.
The issue came before the Florida courts via a recommendation from The Florida Bar's Board of Governors, and its Code of Evidence Rules Committee, which called on the high court not to adopt Daubert and reject the legislation passed in 2013 and go back to the Frye standard. The debate generated hundreds of formal comments, with the Board of Governors ultimately ruling 33-9 in favor of going back to Frye.
Call Associates and Bruce L. Scheiner, Attorneys for the Injured, at 1-800-646-1210.
Additional Resources:
In Re: Amendments to the Florida Evidence Code, Feb. 16, 2017, Florida Supreme Court
More Blog Entries:
Florida Supreme Court to Weigh Expert Witness Standards, Sept. 13, 2016, Fort Myers Injury Lawyer Blog