A Florida woman was seriously injured when a car came crashing into her Orange County home one recent Tuesday morning as she sat at her kitchen table. The 61-year-old driver reportedly failed to negotiate a curve as she approached the house. The homeowner was pinned until first responders arrived. She was transported to a hospital for treatment, and is expected to survive, The Orlando Sentinel reported.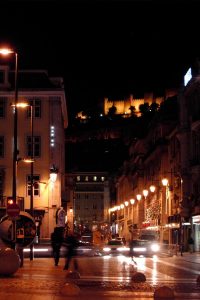 The driver, who suffered minor injuries, was ticketed for careless driving and told authorities she has no memory of what happened.
Although it can be tempting to write off such an incident as bizarre and isolated, the reality is many homes, business and even government buildings are vulnerable to this kind of assault.
Just a review of recent news is enough to underscore this fact. One person died in New Orleans recently when a sport utility vehicle slammed into a building with such force, it compromised the integrity of the structure. Authorities had to carefully remove it amid concerns the structure would collapse. Authorities say the driver lost control of the vehicle, but it's not clear if speed or impairment were a factor.
Then there was the crash in Georgia, where the Atlanta-Journal Constitution reported the driver of a car was injured after crashing into a vacant building in downtown. The building collapsed. Authorities didn't immediately have details on what led to the crash.
In Wisconsin, a man is facing a charge of homicide by intoxicated use of a vehicle – and up to 25 years in prison – after he allegedly slammed into a building while drunk with his girlfriend in the passenger seat. His girlfriend perished in the crash. It's plausible the personal representative of her estate could also sue the driver for wrongful death.
Ameriprise reports there are an average of 60 of these kinds of accidents every day, resulting in more than 500 deaths in homes, office buildings, retail outlets, restaurants and more. That death toll is more than tornadoes, lightning and earthquakes combined, and it results in $200 million in estimated property damage and personal injury claims.
The most common reasons cited for this:
Pedal error – 28 percent (slip of foot or pressing the wrong pedal; usually involves teen and senior drivers)
Operator error – 28 percent (including distracted driving and reckless/ careless driving)
Driving drunk or impaired – 18 percent
Traffic accident – 11 percent
Medical – 8 percent
Burglary – 7 percent
The auto insurer opines these incidents are expected to grow in the coming years. That's because many of these crashes involve drivers over 65, and the number of motorists in this age category is expected to double between 2017 and 2025.
In some cases, property owners may have a responsibility to install greater protections around the structure if the risk of such crashes is foreseeable. Foreseeability could be established if there were previous crashes into the structure or near misses or if the danger was fairly obvious. An increasing number of businesses and government centers are erecting barriers around entrances, walls or windows that may be vulnerable to entry by a motor vehicle.
If you are injured in a Fort Myers car accident, our dedicated injury lawyers can help.
Call Associates and Bruce L. Scheiner, Attorneys for the Injured, at 1-800-646-1210.
Additional Resources:
Driver crashes into house, injures woman sitting at kitchen table, Dec. 19, 2017, By Gal Tziperman Lotan, Orlando Sentinel
More Blog Entries:
When Property Owners Can be Liable for Crashes, Nov. 25, 2017, Fort Myers Car Accident Lawyer Blog