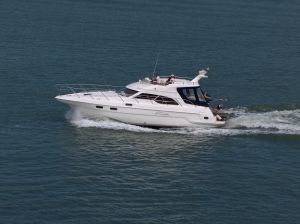 As Southwest Florida boating season begins in earnest with the upcoming Memorial Day weekend, Florida injury lawyers urge safe boating practices to avoid boating accidents.
Lee County kicked off National Safe Boating Week with a demonstration of safety gear on Thursday at Centennial Park in downtown Fort Myers.
Florida leads the nation in registered boats. And Lee County's 50,464 registered boaters rank it fourth in the state for the number of boats on the water. But the county's 30 percent decrease in accidents last year has area officials optimistic.
"We were blessed last year that we had a low year in the number of boating accidents but we should not get complacent," Florida Fish and Wildlife Conservation Commission Capt. Denis Grealish told The News-Press. "We still have a very active and busy boating county with 50,000-plus registered motorboats and 230 square miles of inside coastal waters."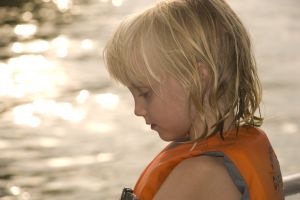 Besides Grealish's FWC law enforcement unit, Lee waters are patrolled by the U.S. Coast Guard; the U.S. Fish & Wildlife Service; the Florida Department of Environmental Protection; the Lee County Sheriff's Office; the Fort Myers, Cape Coral and Sanibel police departments; and the Army Corps of Engineers at the W.P. Franklin Lock on the Caloosahatchee.
"I really have to credit the reduction to the boaters of Lee County, for exercising good safe boating practices, as well as to our Lee County Marine Law Enforcement Task Force," Grealish said.
According to the U.S. Coast Guard's 2007 statistics, 5,191 accidents caused 3,673 injuries and claimed 685 lives. Property damage was estimated at $53 million.
If you are boating on the water, the operator of your vessel has an obligation to boat responsibly, provide occupants with life vests and follow the rules of the water. And other vessels have an obligation to boat responsibly so that everyone may enjoy their time on the water.
Coast guard statistics show:
* 90 percent of drowning victims were not wearing life jackets.
* Alcohol was the leading contributor in one-fifth of all boating fatalities.
* Only 14 percent of boating fatalities occurred on boats where the operator had received boating safety instructions.
* The most reported type of accident is collision with another vessel. However, capsizing and falls overboard are the most reported types of fatal accidents and account for the majority (60 percent) of boating deaths.
* Operator inattention, careless/reckless operations, excessive speed and passenger/skier behavior are the leading contributors to accidents.
Boat responsibly. Wear a life jacket. Never boat under the influence. Take a boating safety course and get a free vessel check.

If you or someone you love has been seriously injured or killed in a boating incident, there are certain things you can do to help protect your rights. Our Florida injury lawyers offer free appointments to discuss your case at offices located throughout Southwest Florida, including Fort Myers, Cape Coral, Naples, Port Charlotte, Arcadia, Sebring and Venice.