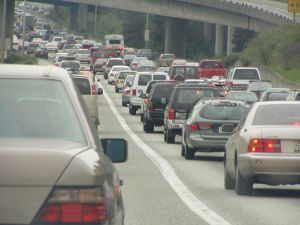 Florida injury lawyers is posting the Top 10 lethal driving mistakes, as compiled by MSN Autos, to remind motorists that safe driving habits are the best defense to prevent you or a loved one from being seriously injured or killed in a car accident or other traffic fatality.
Nationwide, 37,313 died in traffic crashes in 2008 — more than 1,200 in Florida. Traffic accidents are the leading cause of death for young people ages 15 to 24.

Swerving: The No. 1 mistake drivers make is not staying in their own lane, running off the road, or drifting into another lane. According to the National Highway Traffic Safety Administration, more than 15,000 people were killed in crashes in 2007 as a result of a driver who didn't stay in the proper lane.
Driving Drowsy: The NHTSA estimates more than 1,400 people were killed in traffic crashes in 2007 as a result of driver fatigue. Visit www.drowsydriving.org for more information.

Drinking and Driving: Every 40 minutes someone dies in a drunk-driving accident. Young drivers ages 21 to 34 are responsible for well over half of alcohol-related fatalities. According to the NHTSA, 60 percent of drivers who died after dark in 2007 were legally drunk. Alcohol is also a factor in half of pedestrian traffic deaths — both drivers and pedestrians are culprits.
Overcorrecting: More than 4 percent of automobile fatalities occur because of driver overcorrecting, particularly while behind the wheel of an SUV driving on the highway at high speeds.

Speeding: Speeding is the second-highest cause of death in fatal crashes, according to the NHTSA. Thirty percent of fatalities occur at 55 mph or above. The worst case scenario is speeding without a seat belt or motorcycle helmet. Fatality rates for speeding motorcyclists are shockingly high — 36 percent of motorcycle fatalities were caused by speed in 2007.
Failure to Yield the Right of Way: For drivers over the age of 70, failure to yield is the top cause of crashes. The Insurance Institute for Highway Safety reports drivers over 80 simply fail to see the vehicle, while drivers 70 to 79 misjudge the time and distance. Failure to yield the right of way was the 5th leading cause of fatal crashes in 2007.
Erratic or Reckless Driving: More than 1,850 fatalities in 2007 were the result of reckless driving, including weaving, tailgating, exceeding the speed limit by more than 20 mph or doing more than 80 mph.

Running red lights: Three out of every four automobile accidents occur in cities — the most common cause is hitting the gas when the light turns red.

Not Wearing a Seat Belt: Despite the fact that wearing a seat belt is far more prevalent than even a decade ago — not to mention legally required — one-third of traffic fatalities result from unbuckled occupants. Without a seat belt, car drivers and passengers put themselves at risk of being ejected and 76 percent of the time ejection results in death.
Inattentive Driving:
Eating, talking on a cell phone, text messaging and fumbling with the car stereo all result in inattentive driving, which was responsible for 4,704 deaths in 2007. Talking on the cell phone has become the number one bad habit, with an estimated 1 million drivers talking on the phone at any given time and an increasing number of states, including Florida, considering outlawing the practice.

If you or someone you love has been seriously injured or killed in a car accident, pedestrian accident, motorcycle accident or been the victim of a drunk-driving crash, there are certain things you can do to help protect your rights. Our Florida injury lawyers offer free appointments to discuss your case at offices conveniently located throughout Southwest Florida, including Fort Myers, Cape Coral, Port Charlotte, Arcadia, Sebring and Venice.