While Florida is a beautiful place for a bicycle ride, it hasn't been known as a safe one.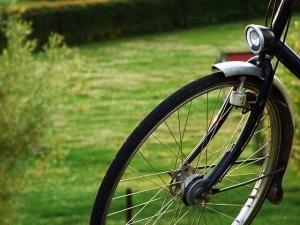 In fact, the Sunshine State has consistently ranked as having the highest numbers and rates of bicycle fatalities annually. Unfortunately, according to the latest figures from the National Highway Traffic Safety Administration, that's still true.
But, there is also evidence we are making strides. The League of American Bicyclists has ranked Florida 24th out of 50 for bicycle friendliness, with an overall score of 39 out of 100 – a slight improvement from the 2014 score of 35 out of 100.

To better understand what all this means, let's start first with the national snapshot, provided by the NHTSA. This is an annual report measuring bicycle injuries and fatalities and the personal and situational characteristics most strongly correlated with accidents.
The report focuses on figures from 2013, the most recent year for which final data is available. What they discovered: There were 743 bicyclists killed in traffic fatalities all year. That is nearly a 1 percent increase from 2012, when there were 734 bicycle deaths, and a 10 percent increase from 2011, when 677 bicyclist fatalities were reported. It's a 19 percent increase since 2010.
The majority of these deaths – 68 percent – occurred in motor vehicle crashes that happened in urban areas.
Also noteworthy is the fact that the average age of bicyclists who die in crashes has risen over the last 10 years, from 39 to 44. There are still too many children who are injured and killed in bicycle accidents, but by and large, we're talking about adults. (Of the 743 deaths reported in 2013, children under 14 accounted for 52.)
The overall number of injuries that year was reported to be 48,000.
When it comes to Florida, our state still ranks very poorly for safety as compared to other states. Of the 2,407 traffic deaths reported in 2013, bicyclists accounted for 133. That's 5.5 percent of all traffic deaths. That's more than double the national rate of 2 percent, and it's the highest nationally by a significant margin. Only D.C. comes close rate-wise, with 5 percent, and California has more actual fatalities, with 141. Consider, though, that California has double Florida's population, and it's fatality rate is 4.7 percent.
On the other hand, the Bicycle League noted a number of improvements that put us in a more favorable light. There was the passage of the "safe passing law," requiring vehicles passing bicycles to maintain a distance of at least 3 feet. There was also the adoption of a Complete Streets policy and a Share the Road campaign. We also have an active state advocacy group and more than 2 percent of the federal funds we receive for transportation are dedicated to bicycle/pedestrian initiatives.
But there is still much to be done. We need to adopt specific and data-driven measures to decrease bicycle deaths. It would also be helpful, the group indicated, if the state would adopt a statewide, all-ages cell phone ban to limit distracted driving and improve roadway safety for everyone. There also needs to be better speed control in urban areas.
Call Associates and Bruce L. Scheiner, Attorneys for the Injured, at 1-800-646-1210.
Additional Resources:
Traffic Safety Facts: Bicyclists and Other Cyclists, May 2015 Report, National Highway Traffic Safety Association
How Do We Rank the States? Bicycle Friendly State Survey, May 12, 2015, The League of American Bicyclists
More Blog Entries:
Florida's Bicycle 3-Foot Rule Largely Unenforced, April 14, 2015, Fort Myers Bicycle Accident Lawyer Blog