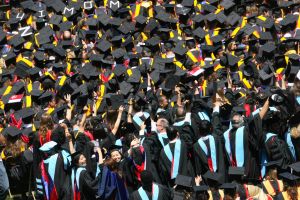 While authorities are preaching to teens about safe driving and the perils of drunk driving, the message relies on teenagers taking responsibility for their own actions. Florida injury lawyers urge teens to do whatever they can to avoid the tragic consequences of drunk driving accidents, and car accidents this graduation season.
"Enjoy what should be a milestone accomplishment this graduation season," said Bruce L. Scheiner, founder and senior attorney at Associates and Bruce L. Scheiner, Personal Injury Lawyers. "Do everything you can to avoid turning celebration into tragedy."
In Lee County and throughout Southwest Florida, authorities will be monitoring the road for unsafe and drunk drivers.
Lee County traffic Sgt. Dennis Petracca noted drivers below the drinking age face a 6-month license suspension if they have a blood-alcohol test of .02. The normal limit is .08.
"The number one killer of teenagers is drinking and driving and during graduation we see an increase," Petracca said. "If you get into an accident and injure or kill someone, there are lifetime consequences."
In Ocala, a mock drunk-driving accident is being staged to make teen drivers aware of the potential deadly consequences of car accidents.
Florida authorities urge parents to talk to their teens, create a code of conduct and plan their child's itinerary. But teens must also take responsibility for their own actions.

Earlier this month following his prom, an 18-year-old Boston-area teenager allegedly guzzled 10 beers and crashed into a mother and daughter walking their dog early Saturday morning. Prom participants had been given multiple breath tests at the school-sanctioned event and had their bags checked for drugs and alcohol.
"There's not much more you can do," Paul Wetzel, a school spokesman, told the Boston Globe. "In this case, the prom was over. The school can't take them home and put them to bed."
Brenda Gellinger, of Lee County's chapter of Mother's Against Drunk Driving," said such tragedies are an all-too-common occurrence.
"Alcohol related crashes involving youth are very high around graduation time," Gellinger said. "Have a plan ahead of time so you're not just going around trying find something to do on graduation night."

If you or someone you love has been seriously injured or killed in an accident, there are certain things you can do to help protect your rights. Associates and Bruce L. Scheiner, Personal Injury Lawyers, has been fighting for the victims of drunk driving accidents and car accidents since 1971 and offers free appointments to discuss your rights at any of the firm's offices located throughout Southwest Florida, including Fort Myers, Cape Coral, Naples, Port Charlotte, Sebring and Venice.