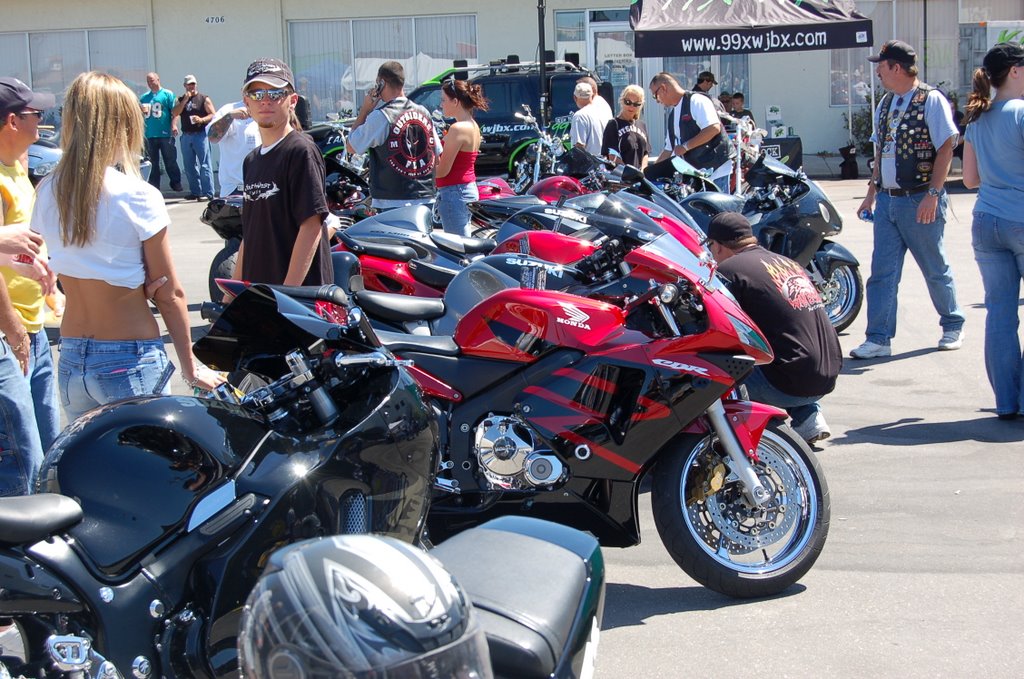 Florida injury lawyers urge bikers and motorists to review safe driving habits to help prevent motorcycle accidents and fatalities as Florida proclaims May to be Motorcycle Safety Awareness Month.
"Motorcycling is a year-round activity in Florida and Motorcycle Safety Awareness Month does not come around often enough," said Bruce L. Scheiner, founder and senior attorney at Associates and Bruce L. Scheiner, Personal Injury Lawyers, which has been fighting for motorcycle rights and representing motorcyclists injured or killed in Florida motorcycle accidents since 1971. "Motorcycle crashes are always very serious and are most often not the fault of the biker. We urge all motorists to watch out for motorcycle riders and wish everyone a long summer of safe riding."
Research shows that motorcyclists are about 37 times more likely than a car occupant to die in a traffic crash. Between 2002 and 2007, U.S. motorcycle fatalities increased by 57 percent, from 3,276 to 5,154. There were 103,000 motorcyclists injured in 2007.
In Florida, motorcyclists account for 6 percent of the motoring public, yet account for 17 percent of all traffic fatalities.
"Motorcyclists are much more vulnerable than other motorists in the event of a crash," said Colonel Chris Knight, director of the Florida Highway Patrol. "Research shows that approximately 80 percent of motorcycle crashes injure or kill the motorcycle rider."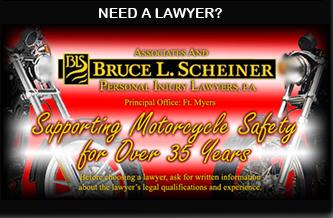 Safety Tips
* Remember motorcycles are vehicles with all the rights and privileges of any vehicle on the road. Always allow a motorcycle a full lane — never try to share a lane.
* Motorcyclists should never ride between lanes of slow moving or stopped traffic.
* Always make a visual check for motorcycles by checking mirrors and blind spots before entering or leaving a lane of traffic and at intersections.
* Motorcyclists should assume they are invisible to other motorists and operate their motorcycle accordingly. Position yourself to be seen.
* Always signal your intentions before changing lanes or merging into traffic.
* Don't be fooled by flashing turn signals on any vehicle. Be aware that motorcycle signals are often not self-canceling and riders sometimes forget to turn them off. Wait to make sure the motorcycle is going to turn before you proceed.
* Remember that road conditions which may be minor annoyances to passenger vehicles can pose major hazards to motorcyclists.
* Allow for sufficient following distances. When following a motorcycle, make certain the motorcyclist has enough time to maneuver or stop in an emergency. Never tailgate.
* Motorcyclists should know and obey traffic laws, be alert to other drivers, never drink and ride and always wear protective gear.
"All too often after a crash, the drivers of other vehicles involved say they never saw the motorcyclist and were unable to respond in time," the Florida Department of Highway Safety and Motor Vehicles said in proclaiming safety month. "This is no excuse. Too many lives are being lost. The message to all driver is: make this the first year in recent years when motorcycle fatalities do not increase. Remeber that May is Motorcycle Safety Month. Do your part — share the road with motorcycles."

If you or someone you love has been seriously injured or killed in a motorcycle crash, there are certain things you can do to help protect your rights. The Florida motorcycle accident attorneys at Associates and Bruce L. Scheiner, Personal Injury Lawyers, offer free appointments to discuss your rights at offices conveniently located throughout Southwest Florida, including Fort Myers, Cape Coral, Naples, Port Charlotte, Arcadia, Sebring and Venice.