It's always important to contact an experienced personal injury lawyer in Fort Myers following a serious or fatal accident. But changes to the state's Personal Injury Protection law that take effect with the new year will make what you do in the first 14 days following a car accident even more important.
After years of grousing about staged accidents and insurance fraud (and powerful lobbyists spreading plenty of money around Tallahassee) the insurance industry finally pushed through a series of changes to Florida's PIP law.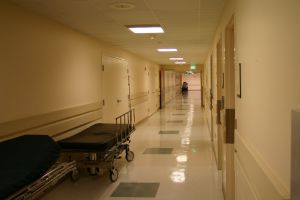 Under Florida law, Personal Injury Protection (PIP), or No Fault Insurance, covers you, regardless of fault. All owners of motor vehicles are required to carry a minimum of $10,000 (PIP) and $10,000 property damage.
That first $10,000 in coverage ensures you will have medical coverage in the immediate aftermath of an accident — regardless of who is at fault in the accident. Typically, the at-fault driver's bodily injury liability coverage pays for serious or permanent injury resulting from the accident, or survivor's benefits to the family in the event of wrongful death.
But that $10,000 (PIP) coverage is a given. You get into an accident, that coverage is very likely coming out of insurance coffers in the immediate aftermath. Naturally, the insurance lobby has long been interested in limiting how such coverage can be spent.
In reality, coverage minimums have been in place for decades and are far too low. The ambulance ride to the hospital can cost you $10,000. But instead insurers successfully forced through a series of limitations.
Beginning Jan. 1, accident victims have just 14 days to seek initial treatment and that first visit will carry more weight. Only those diagnosed with an "emergency medical condition" will be eligible for the benefits. Those with "less severe" injuries will only be eligible for up to $2,500. And many common soft-tissue injuries, including swelling and bruising, are not expected to be considered emergencies. Acupuncturists, massage therapists and some other medical therapists are now barred from treating patients under PIP.
While the law also tries to limit litigation, the likely outcome is that more of these cases will end up in court. Paul Jess, the general counsel for the Florida Justice Association representing trial lawyers, said determining whether a patient is eligible for emergency medical benefits ($10,000 or $2,500) will push more cases into court. Just as PIP "fixes" in 2007, which attempted to tie billing rates to the Medicare fee schedule, resulted in a drastic increase in legal actions over billing disputes.
"That's a pretty big disparity, so you can bet that there will be litigation over what is and is not an EMC," Jess told the Tampa Bay Times.
The measure (HB 119) does require insurers to lower PIP premiums 25 percent by 2014. However, they can petition the state for an exemption from that requirement. Anyone counting the days until these companies are back before lawmakers explaining why they can't lower consumer rates?

Call Associates and Bruce L. Scheiner, Attorneys for the Injured, for a free and confidential consultation to discuss your rights. 1-800-283-2900.