The American Academy of Pediatrics has again issued a warning to parents against the use of backyard trampolines.
Florida defective product attorneys have long understood the risks of these dangerous devices — despite their marketing as entertainment for children. The nation's largest organization of pediatric physicians has been recommending against the use of home trampolines since 1999.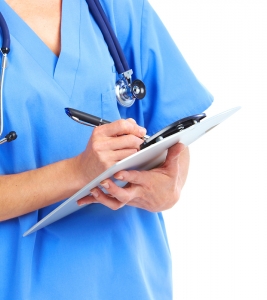 In 2009, nearly 100,000 trampoline injuries were reported in the United States — including more than 3,100 cases in which victims were hospitalized. Common injuries include sprains, strains and bruising. But what is most alarming is the risk of very serious or fatal injuries, including neck, back and spinal cord injuries and traumatic brain injury.
"Pediatricians need to actively discourage recreational trampoline use," said Dr. Michele LaBotz, co-author of the updated report. "Families need to know that many injuries occur on the mat itself, and current data do not appear to demonstrate that netting or padding significantly decrease the risk of injury."
Statistics show children are most at risk and the younger the child the greater the risk. Children under the age of 5 suffer nearly half of all trampoline injuries. About one-third of all injuries result from falls, which can be very serious. However, many injuries are the result of multiple users jumping on the mat at the same time — and often colliding.
Nor do safety advocates believe netting and other "safety" improvements made in recent years offer adequate protection. In fact, they report such features do little more than lull parents into a false sense of security. Homeowners should also check their insurance policies to see if trampoline-related claims are covered.
Autumn typically brings an increased risk of defective product injury, as we bring back-to-school items and holiday gifts into the home. Unfortunately, large numbers of these defective products are marketed for use by children. Each year, the Consumer Products Safety Commission recalls more than 100 child products, including clothing, toys, cribs, highchairs and car seats.
Checking for recalls when you change your calendar each month can be an excellent way to help ensure dangerous products are kept out of your home. You can also sign up to receive recall information by e-mail.

Other nationwide recalls issued this month:

Window Blinds by Blind Xpress: About 500,000 blinds are being recalled after a child strangled in the pull cord, which was not attached to the wall or floor. Pull cords that attach to the wall or floor help prevent child strangulation. These blinds were sold at various retailers from 1995 to December 2011.
Summer Infant Baby Bathers: More than 2 million were recalled Aug. 29. Authorities report the wire frame can disengage, dropping the baby out of the bather. The defect creates a serious risk of fall accidents and head injuries for infants. There have been five reported cases of infants suffering head injuries after a Bather failure. Consumers should stop using the bathers immediately and contact the company for a repair kit and instructions.

Call Associates and Bruce L. Scheiner, Attorneys for the Injured, for a free and confidential consultation to discuss your rights. 1-800-283-2900.