Ride-sharing services are cropping up throughout Florida. Lyft and Uber are among those that have been touted as quick, safe and convenient ways to get around town.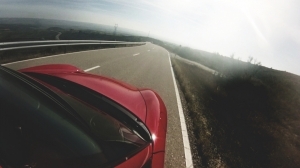 However, there is mounting evidence that these services may also be underinsured. That means if you are injured in a Fort Myers car accident while using one of these ride-sharing services, the question of who pays may be hotly contested.
The Tampa Bay Tribune recently examined how the burgeoning industry is handling the issue of car accident liability.

The services work like this: Companies connect drivers to passengers using smartphone applications. The drivers use their own vehicles and typically carry their own personal automobile insurance.
This differs from, say, a taxi or passenger bus, where drivers are required to carry commercial driver insurance policies.
A couple of ride-sharing services have assured customers that they will be covered, pointing to their own policies that cover up to $1 million per incident, minus whatever the driver's personal insurance will cover.
However, there have been regulator warnings issued now in at least two states, warning of potential gaps in the ride-sharing insurance policies. For example, the Ohio Insurance Director issued a statement recently indicating that the ride-sharing services (which she referred to as "transportation networking companies") may offer liability coverage, but the policies will often decline to cover medical payments, provide underinsured or uninsured motorist coverage and may fall short in other areas as well.
One of the gaps that is often noted, at least for Uber, is that coverage doesn't extend to drivers who are logged into the app, but who aren't carrying a passenger or driving to pick one up. The company recently changed its policy to provide collision coverage during this time, so long as the driver's had secured full coverage on his or her personal policy.
Part of what prompted the move was the death of a 6-year-old girl in California after she was struck by an Uber driver. The driver had his Uber app open, but wasn't picking up or transporting a passenger. The girl's family is suing the company.
But another question is whether a ride-sharing company driver's personal insurance may be extended to passengers. A representative with the Professional Insurance Center in Tampa was recently quoted as saying that anytime a driver charges passengers a fee for the trip, most insurance policies will exclude coverage for that passenger.
That could mean that passengers might have to rely on their own auto insurance if they are in a wreck. Of course, if passengers don't have a license (which might them more likely consumers of ride-sharing services), there may be limited options for coverage.
For example, Uber's excess liability policy is through a company called James River Insurance Co. It's one of a number of "surplus lines" companies that cover high-risk, high-value markets. But according to the Professional Insurance Center, it's not licensed and admitted to practice in Florida. This is important because when a company is licensed, it's regulated by the state's Office of Insurance Regulation. Plans get greater scrutiny. And if for some reason the insurance company goes belly-up, the Florida Guarantee Insurance Association covers the claim – but only for licensed companies.
All of this is not to say that if you are in a crash as a passenger or driver of a ride-sharing service that you aren't covered by insurance. However, the bottom line is these cases are complicated, and should be reviewed by an experienced law firm.
Call Associates and Bruce L. Scheiner, Attorneys for the Injured, at 1-800-646-1210.
Additional Resources:
Some doubt ride-sharing has it covered liability-wise, April 19, 2014, By Mike Salinero, Tampa Tribune
More Blog Entries:
Florida Valets Last Line of Defense Against Drunk Driving, April 12, 2014, Fort Myers Car Accident Lawyer Blog