Authorities with the Lee County Sheriff's Office are investigating a crash that occurred between two pickup trucks, resulting in four people sustaining serious injuries, including a 15-month-old infant they say was not properly restrained in the vehicle.
Experienced
Car accident attorneys know, while it may not always be convenient to ensure a child is properly belted in, it's critical to ensuring they are safe – each and every trip. A driver who fails to properly restrain a child in Florida faces a $60 fine and 3 points added to his license, though the possible consequences in a crash could be far worse.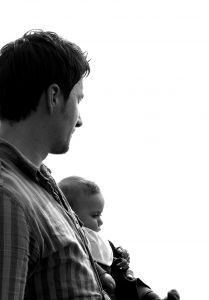 The News-Press reports the crash happened on State Route 82, between Alabama Road and Sunshine Boulevard, sometime after 7 a.m. on a Saturday. A 34-year-old from Immokalee was driving a pickup westbound on State Route 82, with a 21-year-old adult female passenger and a 15-month-old baby girl in the backseat unrestrained. An 18-year-old from Fort Myers was also driving his pickup in the opposite direction when authorities say he suddenly veered into the oncoming lane of traffic, and the two trucks collided head-on.

Both drivers were injured and the baby girl and adult female passenger suffered potentially life-threatening injuries. While alcohol was not believed to have been a factor in the wreck, authorities indicated the younger driver was at-fault.
When it comes to child-restraints, some motorists may lack awareness about what is required. Florida Statute 316.614 holds that it is unlawful to operate a motor vehicle in Florida unless the operator and each passenger under 18 is properly restrained by a child restraint or safety belt. Florida Statute 316.613 spells out the requirements for child safety restraint rules in the state, which mandate that all children 5 and younger be in a federally-approved child restraint device.
Although state law only requires child car seats until age 5, the National Highway Traffic Safety Administration recommends keeping children in a booster seat well beyond that – possibly up to age 12 – or until the child is big enough to fit properly into a seat belt. A proper seat belt fit means the lap portion should fit securely across the upper thighs – not across the stomach. The shoulder belt should come across the shoulder and chest and not cross over the neck or face. The agency also recommends that kids always ride in the back seat because it is safer.
At 15-months of age, the agency recommends that the child probably still be in a rear-facing car seat, or at least until he or she reaches the weight and height requirements spelled out by the car seat manufacturer.
If you aren't sure whether your child's car seat has been properly installed, you can visit SaferCar.gov to find a car seat inspection locator near you.
Call Associates and Bruce L. Scheiner, Attorneys for the Injured, at 1-800-646-1210.
Additional Resources:
15-month old baby among injured in Lehigh Acres crash, April 26, 2014, By Mary Wozniak, The News-Press
More Blog Entries:
Cape Coral Car Accident Lawyers Highlight April as Distracted Driving Month, April 11, 2014, Lehigh Acres Car Accident Lawyer Blog