Want to go for a stroll? If you live in Fort Myers, you may want to think twice.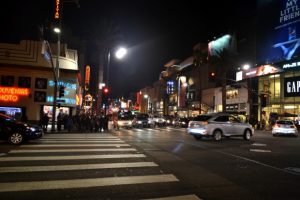 The Fort Myers-Cape Coral metro area is the No. 1 most dangerous in the country for people to walk. Nowhere in the nation was the risk of a pedestrian accident higher than Florida. Fort Myers was the worst of all.
The measure used to reach this conclusion is termed the Pedestrian Danger Index, or PDI. This is a measure of how many local commuters walk to work (which gives us the best measure of people likely to be out and walking every day) and the most recent data on pedestrian deaths. The national average out of 104 metro areas was 64. By comparison, the Cape Coral-Fort Myers region has a PDI of 283.
Florida cities comprised 8 of the top 10 regions for pedestrian accidents deaths. Another Florida region, the Miami-Dade metro area, ranked No. 11.
In terms of sheer numbers, the Cape Coral-Fort Myers region had 165 pedestrian accident fatalities between 2005 and 2014 (the most recent year for which statistics are available). That breaks down to 2.55 deaths per 100,000 population. That isn't the highest. For example, the Tampa-St. Petersburg region had 851 deaths during that time frame and had a death rate of 2.88 per 100,000 people. The Miami-Dade/ Fort Lauderdale/ West Palm Beach region had 1,508 pedestrian deaths during that time, which breaks down to a rate of 2.61 per 100,000.
However, where Fort Myers-Cape Coral ranks No. 1. is the PDI. So in comparison to how many people are walking to work each day compared to how many people are dying due to being struck by cars while walking, this is the most perilous place in the country.
Nationally, there were more than 46,200 people who died in pedestrian accidents over the analysis period. In 2014 alone, there were 4,8884 people who died – and that was an increase of 105 from the year before. That means 13 pedestrians died every day in car accidents across the country.
Certain populations were at higher risk than others. For example, people of color and older adults (over 65) were over-represented in the fatality figures. This was even after controlling for the relative amounts of walking within these cohorts. What that tells us is that these groups face disproportionately unsafe walking conditions.
Also troubling is the fact that a low median household income seemed to correlate with high rates of pedestrian accidents. That tells us that these incidents are most likely to occur in the places where people can least afford to get hurt.
Car accidents were the second-leading cause of unintentional injury death in the U.S. between 2011 and 2014, and this data shows Americans were more than 7 times more likely to be killed in a pedestrian accident than in a natural disaster.
In Florida, there are a few different things going on. The first, of course, is that we have our fair share of distracted, drunk and reckless drivers. Crashes across the country are up, though, and that doesn't account for all of this rise. The other factor is that we have year-round temperate weather, which means people are more inclined to be out walking around. Finally, we have roads that were designed to accommodate fast-moving traffic – not pedestrians. To some extent, this is a problem everywhere, but it's especially pronounced in the Southeastern U.S., where most of our roadway infrastructure was built just after WWII, when the focus was on motor vehicle travel.
Today, many communities – Fort Myers included – is trying to encourage people to walk more, citing the benefits for individual health as well as the environment. But people are going to be less likely to take to the streets if they know it isn't safe to do so.
Our experienced Fort Myers pedestrian accident attorneys are prepared to assist victims in exploring their legal options and filing claims for damages.
Call Associates and Bruce L. Scheiner, Attorneys for the Injured, at 1-800-646-1210.
Additional Resources:
Walking In America Remains Dangerous — Especially In Florida, Jan. 10, 2016, By Laurel Wamsley, NPR
More Blog Entries:
NHTSA Proposes Rules for Vehicle-to-Vehicle Communication, Jan. 12, 2016, Cape Coral Pedestrian Accident Lawyer Blog