Whether you and your loved ones will be fishing, boating, drinking or driving, the Fort Myers accident lawyers at Associates and Bruce L Scheiner, Attorneys for the Injured, encourage everyone to celebrate responsibly and enjoy the long Labor Day weekend.
Twenty-three motorists were killed in accidents over the Labor Day weekend last year, according to the Florida Department of Highway Safety and Motor Vehicles. In 13 of those cases, drunk driver's were responsible. Please do your part to drive safely and avoid a Fort Myers car accident this weekend.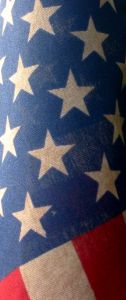 As we reported on our Florida Injury Lawyer Blog, local law enforcement will be out in force throughout the Labor Day weekend as part of the state's "Over the Limit. Under Arrest" campaign. Nationwide, law enforcement in all 50 states will be participating. The campaign runs through Labor Day weekend and includes $13 million in public service announcements on television and radio.
"Drunk driving is deadly, it's against the law, and unfortunately, it's still a problem," said U.S. Department of Transportation Secretary Ray LaHood. "With the help of law enforcement around the country, we are going to continue doing all that we can to stop drunk driving and the needless tragedies that result from this reckless behavior."
Nationwide, someone dies in a drunk driving accident every 45 minutes, according to the National Highway Traffic Safety Administration. During a holiday weekend, motorists are at an even greater risk.
Florida Holiday Traffic Fatalities in 2009:
New Year: 34 Memorial Day: 22 Fourth of July: 30 Labor Day: 23 Thanksgiving: 36 Christmas: 28
The National Safety Council reports approximately 54 motorists will be injured for every fatality victim, meaning more than 1,200 Florida motorists will be seriously injured this weekend.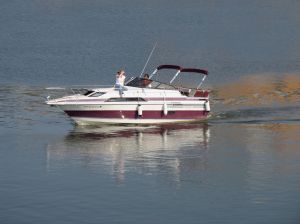 Boating Safety:
Traditionally, Labor Day is also the last big boating weekend of summer. The Florida Fish and Wildlife Conservation Commission reports that Naples boating accidents made Collier County the sixth-most dangerous area in the state in 2009, with 35 boating accidents reported.
Fort Myers boating accidents ranked Lee County seventh most-dangerous. It also reported 35 accidents last year. Operator inattention, no proper lookout, reckless operation and excessive speed were the top causes.
Many boating accidents are also alcohol related. Last year, 65 people were killed in more than 600 reported boating accidents in Florida.

If you are in an accident over the Labor Day weekend, contact Associates and Bruce L. Scheiner, Attorneys for the Injured, for a free and confidential appointment to discuss your rights. There are no costs or fees unless you win. 1-800-Dial-BLS.