A series of drowning or near-drowning incidents involving children remind us that swimming safety is an important topic for discussion. Each of us need to do our part to avoid swimming pool accidents in Fort Myers, Naples and throughout South Florida.
On Sunday, the News-Press reported that a 2-year-old boy drowned in a pond in South Fort Myers. The child apparently slipped out of his house and wandered into the pond about 30 yards away.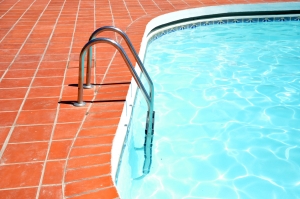 Last week, a 15-year-old boy drowned while swimming near the Sanibel Causeway, according to The News-Press.
And earlier this month, the Naples Daily News reported that a 10-year-old boy survived a scary head injury when he dove into 4 feet of water at a condo pool in East Naples.
Florida leads the nation in serious and fatal swimming accidents involving children. Labor Day typically signals the last big swimming weekend up north. But for South Floridians it serves only as a harbinger of the upcoming tourist season and visits by Midwestern relatives. Many of these cases are tragic accidents. Yet accidents can often be prevented. And, if you are a pool owner, or if you are taking responsibility for the supervision of children in some other capacity — such as a relative or babysitter — you can be held responsible for the accidental drowning or death of a child — whether in a swimming pool or on the open water.
In other cases, faulty swimming pool equipment or the lack of gates or fencing can lead to a drowning and a Home Owners Association or condo association can and should be held responsible. The law requires most all swimming pools to have one or more of the following safety features:
-A four-foot barrier fence -An approved pool cover -Self-closing and self-locking gates -Door and window alarms in areas with direct access to the pool
Drowning is the leading cause of death for children under 4 (car accidents are the leading cause of death for those ages 4 to 20). And the Consumer Product Safety Commission reports that 385 pool or spa deaths occur to children under the age of 15 each year. The six deaths in Lee County ranked it the second-most dangerous county in the state. Broward County's eight deaths were the most in Florida.

Swimming Pool Safety Tips from the Lee County Health Department include:
-Ensure that your pool has the required fencing and other safety components as required by law.
-Provide adult supervision at all times while children are swimming.
-Never consider a child to be safe around the water.
-Floaties and other devices are not designed to replace life jackets.
-Keep toys and other trip hazards off the pool deck.
-Remove visual obstructions of the pool and ensure a clear view from the house.
-Do not leave covers on pools during use; children can become entrapped.