A woman visiting from Ohio was hit and killed while walking across the street on Fort Myers Beach. It happened Monday night on Estero Boulevard, according to Naples News.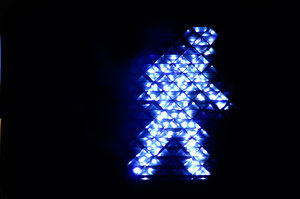 The elderly woman and her husband were walking across from the beach side to the bay side and were in a crosswalk when the accident happened. It happened just before 7:00 p.m. on Estero Boulevard just north of Beach Bay Lane. They were reportedly hit by the elderly driver of a van. The driver said that he was traveling at 25 miles per hour but was unable to stop for the pedestrians in enough time. The driver was cited for failing to obey a traffic control device as well as failing to yield to the pedestrians. Both were taken to the hospital following the accident. The woman was pronounced dead. Her husband is still in the hospital with serious injuries, according to the Lee County Sheriff's Office The investigation is ongoing.
Our Fort Myers Beach pedestrian accident lawyers understand that the beach is a hot spot to be during this time of the year. We're blessed with beach weather year round! Unfortunately, when we see an increase in on-foot and bicyclist traffic, we also see an increased risk for accidents. This is especially true in areas where this kind of traffic volume is high — such as Fort Myers Beach. We also see these risks at some of our hottest areas, including local shopping districts.
There were more than 4,250 pedestrians killed in traffic accidents in the U.S. in 2010. That means that there were about 12 pedestrians killed each and every day. And the numbers don't look like they're getting any better. Recent reports indicate that, although the number of traffic fatalities is falling, the number of pedestrian and bicycle fatalities is actually on the rise.
In addition to these thousands of fatalities, there were approximately 70,000 pedestrians injured in traffic accidents in 2010.
Unfortunately, many of these accidents are caused by drivers. Those behind the wheel sometimes feel like they have more rights to our roadways than on-foot travelers. The truth of the matter is that we all belong here and we need to learn how to belong together before more people die.
Who's getting killed?
-Close to 60 percent were males.
-About 75 percent of pedestrians fatalities happen in urban areas.
-About a half of pedestrian fatalities happen on Friday, Saturday or Sunday.
-Close to 40 percent of the younger pedestrian (under the age of 16) fatalities happened before 3:00 p.m. and 7:00 p.m.
If you're heading down to Fort Myers Beach, make sure you keep a watchful eye out for pedestrians. This is especially important near crosswalks, but remember that pedestrians can sometimes be unpredictable. Take the time to look for these walkers to help save some lives!

If you or a loved one has been injured in a pedestrian accident, call us today for a free and confidential consultation to discuss your case. Call 1-800-283-2900.
More Blog Entries:
Pedestrians at High Risk Through Tourist Season, Florida Injury Lawyer Blog, January 29, 2013
Protecting Pedestrians: NHTSA Asking for Louder Vehicles, Florida Injury Lawyer Blog, January 24, 2012