Over the holiday season, there is a good chance that you will be visiting friends or relatives who are currently living in nursing homes. When you do, it is important to be on the lookout for potential signs of abuse, neglect or maltreatment of the senior.
Although Florida has a "Bill of Rights" for nursing home residents, abuse and neglect are still far too common. It often falls to family members to protect their loved ones from being improperly cared for in a nursing home setting, and you should take swift action if you identify signs of abuse when visiting over the holidays.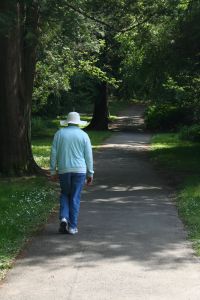 Florida Nursing Home Abuse is a Serious Problem
Fort Myers nursing home abuse attorneys know that a senior who is the victim of abuse or neglect faces major health risks, including the risk of physical injury; depression; anxiety and death. Both physical and emotional abuse can significantly increase the chances that a senior's emotional and physical health will deteriorate.
Unfortunately, from 2008 to 2009, the Department of Children and Families reports that there were 41,019 cases of alleged abuse of the elderly in the state. A total of 10 percent of the reported abuse cases involved physical abuse. Sexual abuse accounted for one percent of alleged mistreatment cases. Mental injury accounted for eight percent of claims, exploitation for 18 percent and substance abuse for one percent. Neglect was the biggest problem that was reported during this time period, with a total of 62 percent of all claims of elder mistreatment involving reported neglect.
Signs of Abuse and Neglect
Abuse and neglect are so common among seniors and nursing home residents because this is a vulnerable population. Many seniors are afraid to speak out about abuse perpetrated by their caregivers and some seniors, including those with dementia, are unable to assert themselves and speak up to stop the abuse.
Family members need to watch for signs of problems when visiting and act as an advocate for the seniors in their lives. According to Help Guide, some of the different signs of abuse to be on the lookout for include:
Cuts, bruises, welts or burn injuries
Broken bones or dislocations
Sprains
Broken eyeglasses
Rope marks or other signs of restraint
Tension between the elderly person and caregiver
Depression, anxiety or loss of interest in activities
Weight loss or dehydration
Bruises around the genitals or breasts
A diagnosis of an STD
Lack of basic grooming
If you believe that a senior you love is being abused, you can call 1-800-96-ABUSE to report the potential problems. This is a 24-hour elder abuse hotline that handles reports of all types of abuse. The Long-Term Care Ombudsman specializes specifically in nursing home abuse claims, and can be reached at 1-888-831-0404.
Victims of elder abuse or their family members can also contact an attorney for assistance. Elder abuse is not only illegal but it is also a violation of the duty of care that nursing homes owe to residents. If a senior is abused and suffers injury as a result, the senior or his family members can file a lawsuit to obtain compensation for all losses and all damages that resulted from the abuse.
Associates and Bruce L. Scheiner, Attorneys for the Injured, is a law firm dedicated to representing accident victims in nursing home abuse claims in South Florida. Call today for a free and confidential consultation to discuss your case. 1-800-283-2900.