The Fort Myers personal injury lawyers and the staff at Associates and Bruce L. Scheiner, Attorneys for the Injured would like to wish each of you a safe and enjoyable Labor Day weekend. Please celebrate responsibly, don't drink and drive, and stay safe in traveling to see friends and family or to and from your vacation destination this weekend.
AAA reports an estimated 27 million motorists will travel more than 50 miles from home this weekend, increasing the risk of a car accident in Cape Coral, Fort Myers, Port Charlotte or elsewhere in Southwest Florida.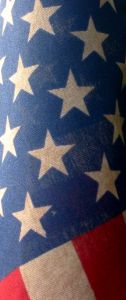 And, as we reported on our Florida Injury Lawyer Blog, authorities will be out in force looking for drunk drivers and other violators. Nationwide, the National Highway Traffic Safety Administration is using the weekend to launch the anti-drunk driving campaign it will use for the next five years: "Drive Sober or Get Pulled Over."
"Law enforcement officers across the country are out in force, cracking down on anyone who breaks the law and drives drunk," said NHTSA Administrator David Strickland. "If you've had too much to drink, don't even think about getting behind the wheel. You may not see them, but they will see you. Don't risk it."
The National Safety Council estimates 400 motorists will be killed on the roads this weekend — nearly 40,000 will be seriously injured.
Aside from your risks on the road, family gatherings can bring increased risks of dog bite injuries, Fort Myers swimming pool accidents and accidents involving outdoor grills. In fact, grill safety should be a primary focus. After a long summer, many grills are in sad shape.
The National Fire Protection Association reports more than 7,000 house fires are caused by gas and charcoal grills each year. The Consumer Products Safety Commission offers the following grill safety tips in Lee County.
-Always follow the manufacturer's instructions.
-Check for cracks, leaks or faulty hoses.
-Move hoses as far as possible from hot surfaces.
-Replaced damaged equipment.
-Check for leaks and immediately turn off the gas if you smell gas or otherwise detect a leak.
-Do not attempt to make repairs to a tank valve.

Associates and Bruce L. Scheiner, Attorneys for the Injured, is a law firm dedicated to representing accident victims in personal injury and wrongful death claims throughout South Florida, including Fort Myers, Cape Coral, Naples, Port Charlotte and Sebring. Call for a free and confidential consultation to discuss your rights. 1-800-283-2900.