Recently, Florida's Fourth District Court of Appeal was tasked with considering whether an insurance agent's misstatement characterizing a customer's coverage could ultimately result in doubling payout for her injured son.
Answer? It's possible.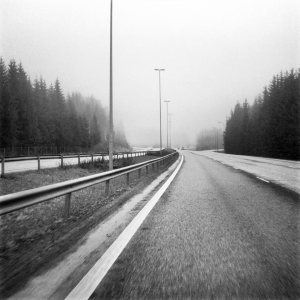 In Gallon v. GEICO, the primary issue in dispute was plaintiff's claim of negligent misrepresentation. Plaintiff asserted his mother relied on purportedly incorrect information given to her by the insurance agent when purchasing her policy. Relying on this information, she agreed to pay a higher premium. Had she been told the truth, he contended, she never would have paid a higher amount. Or perhaps she would have shopped around for a different plan. The bottom line, he says, is that his mother reasonably relied on this information, and when he was injured, it proved false.
Our Fort Myers car accident lawyers note the 4th DCA didn't determine he was necessarily entitled to damages, but rather that trial court's summary judgment was improper. There was enough substantial evidence to take the claim before a jury, which will be the next phase in the process.

According to court records, the mother/insured purchased a policy through a company that granted coverage to two vehicles and provided $50,000 in uninsured/underinsured motorist coverage on just one of those vehicles. At some point prior to the crash, her coverage lapsed and when it was reissued, her premiums were higher. When she called to ask why, she was reportedly told by an agent that it was because updated language in her policy would allow for "stacked" UM coverage. Essentially, by "stacking" coverage, she could double the amount her sons might receive if they were ever injured in one of her vehicles. She could opt out, but based on details given her by the agent, she decided to keep the extra coverage.
However, that wasn't actually what the policy said. As the insurer would later argue, stacking is allowable only if UM coverage is purchased for both vehicles. Here, it was only purchased for one car.
Later, her son was a passenger in her vehicle when she was involved in a single-car crash. He was ejected from the vehicle and sustained serious injury.
Insurer agreed to tender $50,000 to the son in UM benefits. However, he contended he was owed $100,000, due to the stacked coverage, as promised by the agent. When the insurer refused, he filed a lawsuit.
He asserted several theories of negligence, but the one surviving was negligent misrepresentation. In order to prove such a claim, one must show:
1. There was a misrepresentation of material fact;
2. The agent knew or should have known the misrepresentation was a falsity or lacked knowledge of its truth;
3. The intention of the agent was to induce another to act on that misrepresentation;
4. Injury resulted to a party acting in justifiable reliance of that misrepresentation.
The insurance company contended it didn't matter what the agent told the customer. The details of the policy and extent of coverage were clearly explained in the plain language of the document.
However, appellate court found plaintiff's claims to be legally sufficient. He presented enough evidence for a reasonable jury to conclude the insurer's agent knew she was making a false statement, did so to induce insured to keep the coverage and pay the higher premium and customer's son ultimately suffered economic damage due to her reliance on that misrepresentation.
Call Associates and Bruce L. Scheiner, Attorneys for the Injured, at 1-800-646-1210.
Additional Resources:
Gallon v. GEICO, Sept. 14, 2014, Florida's Second District Court of Appeal
More Blog Entries:
Williams v. GEICO – Auto Insurer Step-Down Provision Struck Down, Sept. 12, 2014, Fort Myers Car Accident Lawyer Blog