Caregivers of people suffering from Alzheimer's disease and other forms of dementia are familiar with the fact that, at times, feelings of frustration and confusion may cause the sufferer to lash out in physical aggression.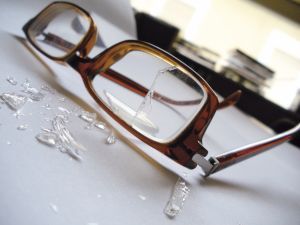 Now, according to the recent California Supreme Court decision in Gregory v. Cott, health workers providing care to these individuals are presumed to have assumed the risk of potential injury when they agree to work closely with these patients. That means the exclusive remedy for aides, nurses and doctors who suffer physical injury at the hands of an Alzheimer patient is likely workers' compensation.
However, our Fort Myers nursing home abuse lawyers know that when it comes to other residents in a long-term care facility, there is an expectation the facility will protect patients from the aggression of staff or other patients. Additionally, while the state supreme court decision may be looked to for precedent by Florida judges weighing similar issues, it does not hold sway here. There is also an understanding that facilities will have properly-trained staffers to handle incidents of aggression among dementia patients, so that outbursts do not escalate and cause the resident to be placed at risk of injury. Failure to do so is a form of nursing home negligence.

California is not the only state to deal with this issue. Another similar case was heard by the Court of Appeals of Tennessee, where it was held a medical center could be held liable for a dementia patient sexually assaulting another inside the facility. The lawsuit alleged facility administrators failed to properly monitor both the victim and the attacker, and accepted patients when the facility lacked the resources to be able to adequately care for everyone.
Possible theories of liability in these cases vary depending on the facts. Some cases could be predicated on the grounds of premises liability, which would involve the facility's failure to maintain a safe environment for patients. Alternatively, one might pursue an allegation of medical liability if it can be proven an injury occurred as a result of lack of adequate medical care.
Some courts have held nursing home liability in patient-to-patient attacks is a result of medical negligence because the choice to admit and retain a violent patient is deemed a "medical decision."
Most facilities cannot maintain a huge security force, but they can reduce potential for liability with a sufficient staff-to-patient ratio that allows for adequate supervision. When patients are known to have a history of violence, special precaution must be taken. Also, the implementation of panic alarms or other staff communication tools can allow for a quick resolution to violent attacks.
In the Gregory case, however, the injury was inflicted by an Alzheimer patient on a home health care provider. The patient reportedly reached for a knife, and the aide, in an attempt to restrain the woman, slashed her hand, causing serious and permanent nerve damage. She successfully secured workers' compensation, but the California Supreme Court ruled she was not entitled to collect damages from the patient or her husband because risk of physical injury was inherent in her job description in working with a dementia patient.
The same theory has been applied to health care workers in nursing home settings.
But again, patients have the right to expect a greater degree of protection.
Call Associates and Bruce L. Scheiner, Attorneys for the Injured, at 1-800-646-1210.
Additional Resources:
Gregory v. Cott, Aug. 4, 2014, California Supreme Court
More Blog Entries:
Florida Nursing Home Abuse Litigation Target of New Legislation, April 4, 2014, Fort Myers Nursing Home Abuse Lawyer Blog