Fort Myers police report a 23-year-old pedestrian was killed after being struck by a hit-and-run driver outside a local club. The 21-year-old driver was caught soon after the crash by police after a witness followed him home and contacted authorities.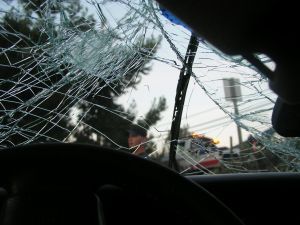 Our car accident lawyers in Fort Myers know that under a new law that went into effect last month, drivers will face harsher penalties for leaving the scene of a motor-vehicle collision involving injury or death.
Before the law was passed, a legal loophole essentially created an incentive for drunk drivers to flee the scene. That's because the penalties for hit-and-run were less than what one could expect to receive for a conviction on a charge of DUI manslaughter. So if a hit-and-run driver could avoid capture until his blood-alcohol level dissipated, the state would be deprived of critical evidence to prove the driver was drunk at the time of the crash.

Under the previous law, leaving the scene of a crash involving death carried a minimum mandatory sentence of less than two years, though if a defendant was proven drunk at the time, he could face between 2 and 30 years. Under the new law, the Aaron Cohen Life Protection Act, the minimum mandatory sentence for a hit-and-run driver – proven drunk or not – is four years, which is in line with the minimum sentence one would receive for DUI manslaughter. The updated statute also imposes a minimum three-year driver's license revocation period for these offenders, where previously one did not exist.
Additionally, criminal penalties are bolstered when the crash involves so-called "vulnerable" users of the road, meaning pedestrians, bicyclists and motorcycle riders.
The bill is named for a 37-year-old cyclist who was struck by a hit-and-run on a causeway in Key Biscayne in the early morning hours of Feb. 15, 2012. The driver, who also seriously injured Cohen's cycling partner in the crash, did not stop. He had reportedly been drinking the night before. However, when police located him, officers were unable to determine his blood-alcohol level at the time of the wreck.
Ultimately, the defendant in that case served less than one year in jail for leaving the scene of the fatal crash.
While many hit-and-run drivers flee the scene because they are drunk, others also may not stick around because they know they don't have insurance. Sometimes, it's for both reasons.
It's because of this that even when hit-and-run drivers are caught, their victims must often pursue damages from their own insurer through uninsured/underinsured motorist benefits. An attorney can help assert your rights when dealing with your own insurance company.
In a case like the one that arose outside of the Fort Myers nightclub, it may also be appropriate for the victim's family to file a wrongful death lawsuit against the at-fault driver and/or his insurer.
According to local news reports, the incident began with a verbal fight between the driver and a woman inside the business. As the driver left, he put his vehicle in reverse and, according to police, drove through the parking lot while yelling at other patrons. He reportedly ran over the victim, and only stopped once he struck an air conditioning unit. He then fled the scene.
He has been arrested on two counts of leaving the scene of a crash and three counts of DUI. Police say additional charges could be filed in light of the victim's death.
For help after a traffic collision, call Associates and Bruce L. Scheiner, Attorneys for the Injured, at 1-800-646-1210.
Additional Resources:
Gov. Scott signs hit-and-run law, July 17, 2014, By Marc Caputo, The Miami Herald
Fort Myers hit and run victim has died, July 30, 2014, Staff Report, The News-Press
More Blog Entries:
Several Florida Bills Address Texting and Driving Laws, April 2, 2014, Fort Myers Car Accident Lawyer Blog