If there is one thing our Fort Myers accident attorneys could encourage you to do this week, it would be to sign up for the state's emergency contact registry so that your loved ones can be notified in a timely fashion in the event that you are involved in a serious Fort Myers car accident or a traffic accident elsewhere in Florida.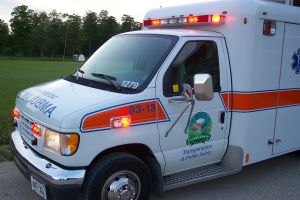 This week — October 3 to October 9 — has been declared Register Your Emergency Contact Information Week, though motorists can register at anytime throughout the year. Your information can be accessed only by law enforcement officers looking to contact you in case of emergency. The program was introduced four years ago and we have blogged about it before here on our South Florida Injury Lawyer Blog.
"While the steady rise in ECI registrants is encouraging, it represents only a small portion of Florida's driving population," said DHSMV Executive Director Julie L. Jones. "Everyone with a Florida driver license or ID card should register their emergency contacts with us, either in an office or online. This will help our law enforcement officers identify who to notify when every second counts."
You can click here to register your emergency contact information online.
Christine Olson learned of the tragic need for a statewide emergency contact resource when her daughter was killed in a Florida motorcycle accident in 2005. It took authorities more than six hours to notify the family. She worked with state lawmakers to establish and promote the database and has since founded "To Inform Families First" an organization dedicated to establishing up-to-date contact information in the event of an emergency. So far, more than 3 million motorists have registered and the database has been used more than 600,000 times.
You never know when you or a family member will be involved in a traffic accident. Last year, more than 640 traffic crashes a day were reported in Florida, injuring almost 200,000 people and claiming 2,563 lives, according to the Florida Department of Highway Safety and Motor Vehicles.
Help law enforcement notify your family in an emergency and participate in this important effort.

Associates and Bruce L. Scheiner, Attorneys for the Injured, is a law firm dedicated to representing accident victims in personal injury and wrongful death claims throughout South Florida, including Fort Myers, Cape Coral, Naples, Port Charlotte and Sebring. Call for a free and confidential consultation to discuss your rights. 1-800-283-2900.