Recently we reported on a hit-and-run accident involving a tour bus near Immokalee.
Today, our injury lawyers in Fort Myers want to talk about how victims may seek compensation in the wake of such collisions.
From a legal standpoint, these are often underinsured or uninsured motorist accidents unless the at-fault driver is located. Even in cases where the responsible driver is arrested, he or she often lacks adequate insurance, or any insurance at all — and may not even have a driver's license — as these are all common reasons (in addition to drunk driving) for why motorists may choose to flee the scene of a motor-vehicle collision.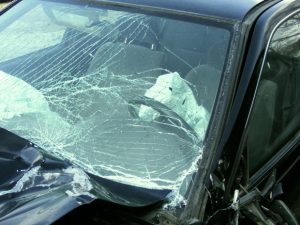 Risk of Hit-and-Run Collisions in SWFL
The Florida Department of Highway Safety and Motor Vehicles has declared February Hit and Run Awareness Month. 
And with good reason.
"Leaving the scene of a crash may be deadly for those who are hit and ensures that the driver will face more severe penalties," said DYSMV Executive Director Terry Rhodes.
In fact, Florida has toughened laws against leaving the scene of an accident in recent years, and yet the problem continues to grow. In the last five years 1 in 4 drivers involved in a crash has left the scene. Last year, the state reported nearly 100,000 hit-and-run crashes, resulting in 177 fatalities. Of those deadly crashes, more than 100 involved bicyclist or pedestrian victims.
Uninsured Motorist Claims following Hit and Run Accidents
The percentage of drivers who flee the scene of a crash corresponds almost exactly with the percentage of Florida drivers who are on the road without mandatory insurance coverage. Nationwide, about 13 percent of motorists are uninsured, according to the Insurance Research Council. However, Florida leads the nation with more than 26 percent of motorists uninsured.
1 in 4 motorists leave the scene of a crash — 1 in 4 are on the road without insurance.
This is another reason why we always encourage motorists to carry uninsured/underinsured motorist coverage. Florida does not require such coverage, despite being among the state's with the weakest auto insurance coverage laws. Florida law requires only a minimum of $10,000 personal injury protection and $10,000 property damage liability.
This means that a substantial number of the drivers on Florida roads who do have insurance, do not have coverage anywhere near sufficient enough to pay for even a basic emergency room visit.
Thus in many cases underinsured/uninsured motorist coverage may be vital to victims seeking recovery. Such coverage may also be used in the wake of a bicycle or pedestrian accident. The $100-$200 annual premium is well worth it when it comes to protecting yourself with this last-line of defense.
However, those making a claim with their own insurance carrier should not expect a free ride. You will be treated as any other claimant — as if you were an adversary, in other words, and not a customer. Seeking representation from an experienced personal injury law firm should not cost you anything unless the firm is successful in making a recovery on your behalf.
If you or a loved one is injured, call Associates and Bruce L. Scheiner, Attorneys for the Injured, at 1-800-646-1210.