NBC2 is reporting at least 10 people were injured after a hit-and-run accident involving a tour bus.
While our Fort Myers injury lawyers regularly see hit-and-run collisions and underinsured/uninsured motorist accidents, collisions involving tour buses occur less frequently. However, like collisions with tractor-trailers or other large commercial vehicles, such accidents often result in very serious or fatal injuries.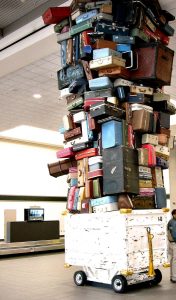 And, from a legal standpoint, collisions with commercial vehicles are always complex cases, particularly when multiple victims are involved.
Troopers report a car was traveling in the wrong lane while trying to pass the bus when it swerved to avoid an oncoming van and struck the bus. The driver did not stop. The tour bus, really a large van in this instance, was bussing passengers down to the Everglades.
Bus and Van Accidents a Common Seasonal Threat in Southwest Florida
South Florida is among the nation's top destinations for tour buses. An older population combined with a host of travel destinations — from Disney World to the Everglades to the Immokalee casino — make them a common sight on local roads, particularly during the height of touring season.
Unfortunately, such demand often results in less reputable touring companies hitting the roads. Recent problems with local companies have included poor driver safety records, poor bus maintenance, and consumers scammed out of their money without ever hitting the road at all.
While there have been no allegations that the tour driver erred in this case, the use of 15-passenger vans of this type is strongly discouraged by the federal government because of rollover risks combined with the fact that many of these older vans lack proper seat belts.
Risk of 15-Passenger Commercial Vans
In fact we have witnessed several deadly accidents in South Florida involving these types of vehicles in recent years.
The National Highway Traffic Safety Administration forbids schools from using the vans to transport students because of the safety risks. For other operators, the NHTSA urges plenty of training, caution and routine maintenance, including:
-Occupancy: Never allow more than 15 people to ride in these vans. When a vehicle is not full, occupants should rider in seats located in front of the rear axle.
Tires: Tire pressure should be checked before each use. Because these vans are prone to sitting unused for long periods, tire condition should also be carefully monitored. Tire issues are a leading cause of rollover accidents, which can be particularly deadly in such vehicles.
Driver: These vehicles do not operate like passenger vehicles. Drivers should be experienced and trained. A commercial driver's license is preferred (and may be required for some commercial operators).
Cargo: These vans are prone to overloading. Weight limits should be obeyed, regardless of number of passengers. Cargo should be placed forward of the rear axle. Nothing should be placed on the roof.
The government reports newer versions of these vans are proving safer, as they often come with driver-assistance technologies, including collision warnings and electronic stability control. As with larger operators, the use of newer equipment is another sign a tour company is focused on passenger safety.
If you or a loved one is injured, call Associates and Bruce L. Scheiner, Attorneys for the Injured, at 1-800-646-1210.