Snow birds flock to Florida, especially during the holidays. As an excuse to escape the cold weather doldrums, their families plan a trip to visit Mickey in Orlando, Jungala in Tampa, or their grandparents in Ft. Myers. Roadways in Florida become much more congested this time of year due to the tourist season as well as the holiday traffic in going to malls or family gatherings. Everyone should allow extra time and extra patience to avoid Fort Myers car accidents during the holiday season.
In 2009, Florida ranked third highest in holiday traffic fatalities among all 50 states.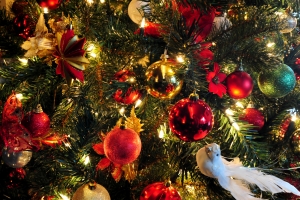 The Fatality Analysis Reporting System from the National Highway Traffic Safety Administration reported there were 74 fatalities on Christmas Day, 13 fatalities on New Year's Eve, and 78 fatalities on New Year's Day in Florida last year.
Nationally, there were a total of 1,719 traffic fatalities occurring on Christmas Day (640), New Year's Eve (75), and New Year's Day (1,004). Florida accounted for almost 10% of the fatalities during these three holidays. What's more disturbing is 17% of traffic fatalities occurring in the United States on New Year's Eve were in Florida. This statistic is second only to Texas who reported one more fatality than Florida.
This is as good of time as any to review some safety tips that can help driving on congested roads during the holiday season, especially on New Year's Eve:
-Be aware of other drivers around you by checking all of your mirrors regularly.
-Drive at a speed that blends in with other drivers by maintaining the speed limit. In other words, don't speed or drive at a snail's pace.
-Driving under the influence is never a safe option so you need to be proactive by having a back-up plan if you plan to be drinking.
-Exhibit patience with out-of-state drivers as they may not know where they are going which can cause them to drive erratically.
-Rather than cutting drivers off, show courtesy on the roadways by allowing ample time to move over or make your exit.
-Failure to wear your seat belt is breaking the law and could result in more serious injuries in the event of an accident.
-If staying home or staying over is an option, opt to make the safer choice by staying off the road during peak travel times.

The Associates and Bruce L. Scheiner, Attorneys for the Injured, would like to wish you a happy and safe holiday season. If you have been injured in a car accident or need assistance in Fort Myers or the surrounding areas, contact them for a free case evaluation at 800-Dial-BLS.