Two-thirds of the motoring public would support an outright ban on drivers using cell phones, according to a new study cited by the National Safety Council.
Our car accident lawyers in Fort Myers and Naples continue to monitor the issue of cell phone use and text messaging by drivers. The National Highway Traffic Safety Administration blames cell phone use and text messaging by drivers for a substantial number of the 5,474 motorists killed last year in distracted driving accidents. The government estimates another 448,000 were injured.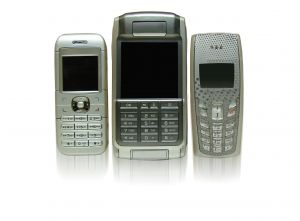 Yet Florida is one of a dwindling number of states where lawmakers have done nothing to prevent drivers from text messaging or using cell phones while behind the wheel. According to the Governor's Highway Safety Association, Florida joins only Hawaii, Idaho, Ohio, and South Carolina as states with a complete lack of regulation or reporting on the issue.
-8 states ban hand-held cell-phone use entirely: California, Connecticut, Delaware, Maryland, New Jersey, New York, Oregon and Washington.
-No state bans cell phones completely (both hand-held and hands-free)
-However, 28 states and D.C. ban all cell phone use by teenagers and/or new drivers.
-School bus drivers are banned from using cell phones in 18 states.
-30 states make it illegal to text and drive, including 11 states that passed laws this year.
-An additional 8 states ban text messaging by novice drivers.
Not only has Florida failed to act, it is one of the very few states that have forbidden local governments from enacting ordinances of their own. For instance, Illinois forbids texting and driving, while the City of Chicago prohibits drivers from using hand-held cell phones altogether.
It is that patchwork of laws that has the NSC and others concerned about potential confusions, particularly during the busy upcoming travel season.
"The public is fed up with their safety being jeopardized because of phone calls," said David Teater, senior director of Transportation Initiatives for NSC. "It is our hope that elected officials realize the strong public support for laws, and that they are quickly passed to protect motorists and others on our roadways."
The new study found two-thirds favored a nationwide ban on cell phone use by drivrs, while half thought such a ban would increase traffic safety "a great deal."

Associates and Bruce L. Scheiner, Attorneys for the Injured, is a law firm dedicated to representing accident victims in personal injury and wrongful death claims throughout South Florida, including Fort Myers, Cape Coral, Naples, Port Charlotte and Sebring. Call for a free and confidential consultation to discuss your rights. 1-800-283-2900.