In the midst of all the holiday festivities is a lurking risk on our roads: Drunk drivers.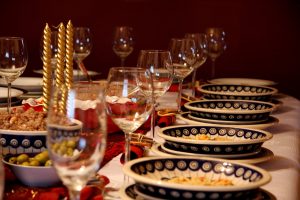 A recent analysis by SCRAM Systems (the company that sells DOT-approved alcohol and location monitoring devices) notes that while during most of the year, 28 percent of highway deaths are related to alcohol, that figure spikes to 40 percent during the holidays. Over Thanksgiving, it's 35 percent, Christmas, 41 percent, and on New Year's Eve/ Day, it's 58 percent.
What's more, 16 percent of adults surveyed say they drink more than usual over the holidays. Half said alcohol plays some role in their family's holiday gatherings and an astonishing 96 percent say they either went to work hung over after a party or know someone who did. Bear in mind: Being hungover can sometimes still be considered impaired driving, even if your blood-alcohol concentration falls below the per se limit of 0.08, as outlined in F.S. 316.193. The statute allows for a criminal conviction any time a person is "under the influence of alcoholic beverages… to the extent the person's normal faculties are impaired." 
Combine this with the fact that holiday traveling has reached astronomical limits in recent years, and it's a recipe for serious problems. There was a record high 103 million people who were on the road between Dec. 23, 2016 and January 3, 2017. One in every eight licensed drivers who consumed alcohol said they drove, even when they thought they were close to the legal limit at some point in the past year.
It's estimated that between 25,000 people will be injured and 1,200 will die in alcohol-related crashes between Thanksgiving and New Year's this year.
Of course, speed and distraction continue to be top causes of Fort Myers auto accidents, but drunk driving is clearly an out-sized risk this time of year. One of the biggest problems is drivers don't plan ahead of time for transportation, even if they know they'll be drinking. Law enforcement does an excellent job with enhanced patrols and public education campaigns like, "Drive Sober, or Get Pulled Over." At some point, however, there must be personal accountability. Failure to do so results in wrecks that cause serious injury, sometimes even catastrophic injuries that result in death.
It's also important to point out that even the most responsible drinkers are not immune to slowed reaction time. Even if one is just "tipsy," it's worth noting you don't need to be "hammered" to be impaired – or to cause a DUI injury crash. A single drink can be enough to impair your judgment and response times.
Drunk driving injury lawyers know there are many ways we might be able to obtain compensation for victims. First and foremost would be PIP (personal injury protection), which provides up to $10,000 in coverage, regardless of who was at-fault. If injuries are significant or if someone died, you can step outside Florida's "no-fault" system and pursue action against the drunk driver. If that motorist lacks adequate insurance coverage (or if they leave the scene and are never caught), you could file a claim for uninsured/ underinsured motorist coverage through your own carrier. If the owner of the vehicle is someone different than the driver, it's possible the vehicle owner could be vicariously liable. If the driver was leaving a work holiday party, it may be possible to take action against the company (this will heavily depend on the circumstances, including whether the party was mandatory and whether the firm provided the alcohol). If a drunk driver was served alcohol at a bar and was under 21 or known to be habitually addicted to alcohol, it's possible the bar could be held liable also via Florida's dram shop law.
Call Associates and Bruce L. Scheiner, Attorneys for the Injured, at 1-800-646-1210.
Additional Resources:
Drunk Driving, NHTSA
More Blog Entries:
Florida Dram Shop Law Limited to Small Number of Injury/ Wrongful Death Cases, June 20, 2017, DUI Injury Lawyer Blog