Lack of security at a nightclub bathroom led to a brutal sexual assault, leading jurors to award a $5.4 million verdict against the nightclub. Now, that verdict has been affirmed by a California appellate court, illustrating the way in which a business can be held responsible for failure to protect patrons against third-party violent crimes.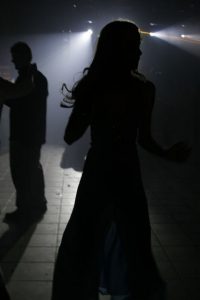 In this case, Janice H. v. 696 North Robertson, the California Court of Appeal for the Second Appellate District, Division Three, Hollywood producer plaintiff, 37, had consumed several drinks at other nightclubs before entering this one to meet some friends, grab a drink of water and use the restroom.
However, when plaintiff entered the unisex bathroom, a man unknown to her – later identified as a staffer at the club – followed behind her and proceeded to sexually assault her. 
Plaintiff survived the attack and reported it to police. The alleged assailant was arrested, but ultimately found not guilty in criminal court.
Still, plaintiff sued the club, alleging the company propelled a sexually-charged atmosphere and despite knowing many patrons engaged in sexual activity in the restrooms, failed to have security watching the facilities at all times to make sure only one person entered at a time. Although it was the club's policy to have security posted near the restrooms, no one was doing so at the time of the attack.
This is a type of premises liability claim known as negligent security. Businesses have a responsibility where they can to prevent assault on business property when that assault is reasonably foreseeable.
Attorneys for defendant nightclub argued the security was adequate and the sexual encounter between plaintiff and the staffer had been consensual.
Plaintiff alleged that as a result of the night club's negligence, she was raped and suffered physical injuries and mental/ emotional injuries, including post-traumatic stress disorder (PTSD) and severe anxiety. Plaintiff sought $70,000 in damages for future therapy costs as well as damages for pain and suffering.
Defense argued plaintiff's injuries were not as severe as she asserted, and that the physical injuries she claimed weren't consistent with rape but with consensual sexual activity. Further, defense expert witness concluded plaintiff didn't suffer from PTSD.
Jurors, five men and seven women, didn't buy these arguments. They sided with plaintiff, and found insurer to be 40 percent at-fault while the alleged attacker was 60 percent at-fault. It was decided that given the circumstances, defendant nightclub owed a duty to protect plaintiff, and it was minimally-burdensome to take certain security measures, like making sure at least one of its guards stayed on restroom duty, even as the nightclub was emptying out. The damage award was set at $5.42 million, which included $4 million for past and future pain and suffering. A total of $5.35 million was awarded for non-economic damages.
Defendant appealed, but the appeals court affirmed.
The nightclub argued the trial court made a number of mistakes in the proceedings that created an unfair prejudice against defendant. That included allowing evidence that defendant's brother had been fired from another nightclub for sexual activity in a restroom and a videotaped interview from alleged assailant after the incident.
Appellate court justices ruled trial court handled these matters appropriately and that the non-economic damage award was not so excessive that it shocked the consciousness.
Call Associates and Bruce L. Scheiner, Attorneys for the Injured, for a free and confidential consultation to discuss your rights. 1-888-579-8699.
Additional Resources:
Janice H. v. 696 North Robertson, July 14, 2016, California Court of Appeal for the Second Appellate District, Division Three
More Blog Entries:
Deputies: Distracted Driving Kills 7-Year-Old in Fort Myers, July 2, 2016, Fort Myers Negligent Security Lawyer Blog