Workplace violence is an area of growing focus and concern for area employers.
The National Safety Council reports more than 18,000 injuries and nearly 500 fatalities occur each year as a result of workplace violence, making it among the leading causes of serious and fatal on-the-job injuries.
Certain careers, including healthcare, education and taxi or livery drivers, face higher risks. But every workplace should have a plan when it comes to reducing or eliminating the chances of workplace violence.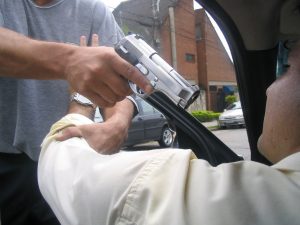 Our injury attorneys in Cape Coral and Fort Myers know it's the mass shootings that make the news. But these incidents more commonly involve former spouses, or a personal dispute that results in a perpetrator assaulting an employee in the workplace. Many of these instances can be prevented by properly monitoring workplace access, and by educating employees about how to deal with trespassers or intruders.