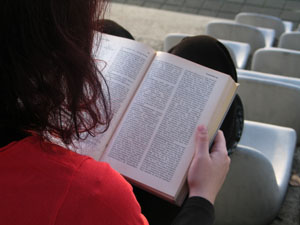 With the beginning of another school year right around the corner, Florida personal injury lawyers urge all Florida parents of school-aged children to make sure their kids avoid potential safety hazards on the road to higher education. From school bus and traffic safety to exercising caution while on the school grounds, parents and kids need to practice some basic safety habits to help avoid serious injury.
AAA School Safety Patrol Program
The American Automobile Association, (AAA), has supported their School Safety Patrol Program for 87 years, with over 550,000 students participating in over 50,000 schools nationwide. Parents and school administrators can count on student patrollers to be stationed at various posts on and near school facilities, ensuring that their classmates get to and from their classes safely. AAA provides schools with all the tools and resources necessary to operate the Patrol program, and school administrators and Patrol Supervisors enlist the help of local law enforcement to develop a successful Patrol system. Not only does the Patrol program provide the means to keeping kids safe, it also teaches participating students life-long leadership qualities, important traffic safety rules, pedestrian safety, school bus safety procedures and how to identify potentially hazardous situations on or near the school property.
School Bus Safety Tips
It is not uncommon to hear or read about school bus accidents in Southwest Florida. In an effort to keep your children safe while traveling to and from school, the Lee County School District offers these safety tips for students:
• Leave home early enough to arrive at your bus stop on time.
• Wear bright clothing and always walk facing traffic.
• Wait for your bus in a safe place – well off the roadway.
• Never stand, sit or play in or near the street.
• Enter your bus in an orderly manner, and take your seat.
• Follow the instructions of your bus driver.
• Remain in your seat while the bus is in motion.
• Keep your head and arms inside the bus at all times.
• Keep aisles clear at all times.
• Remain quiet and orderly.
• Be courteous to your school bus driver and fellow passengers.
• Be alert to traffic when leaving the bus.
Additionally, the child's parent or guardian should always make sure they know the
bus route number and bus stop location information for their child. (The link will take you to the 2009/2010 school year.) Also, they should always be able to describe what their child was wearing when they left for school in the morning. This information is vital for the school-based and transportation staff in the search for a student who has not arrived home from school.
Safety at School is No Accident
The Consumer Products Safety Commission, (http://www.cpsc.gov), offers some additional safety tips to make sure your child stays safe while on the school grounds.
• Check the playground equipment at your child's school. Look for hazards such as rusted or broken equipment and dangerous surfaces. The surface around the equipment should be covered with wood chips, mulch, sand, pea gravel, or mats made of safety-tested rubber or fiber material to prevent head injury when a child falls. Report any hazards to the school.

• Avoid any drawstrings on the hood or around the neck of jackets and sweatshirts. Drawstrings at the waist or bottom of jackets should extend no more than three inches long to prevent catching in car and school bus doors or getting caught on playground equipment.

• Make sure that the school's athletic director or a custodian anchors soccer goals into the ground so they won't tip over and crush a child.

• Teach children proper playground behavior: no pushing, shoving, or crowding.

• Give your child some strategies for coping with bullies. He or she should not give in to a bully's demands, but should simply walk away or tell the bully to stop. If the bullying continues, talk to the teacher.

• Make sure your child's school has up-to-date information on recalled toys and children's products. Schools, daycare providers and parents can receive recall information by fax, email, or in the regular mail free of charge by calling the Consumer Product Safety Commission hotline at 800-638-2772, or visiting the organization's Web site.
Attorney Bruce L. Scheiner, of Associates and Bruce L. Scheiner Personal Injury Lawyers, reminds parents to help their kids learn how to enjoy a positive educational experience. "Safety should always be a parent's number one priority when sending their kids off to school each morning. Familiarizing yourself and your child with proper safety rules and habits can help avoid a serious, life-altering accident or serious injury."